The SNP's vice-like grip on Dundee shows no signs of loosening while Labour, once the dominant force in city politics, is barely clinging to life.
Jim Malone fought what is widely regarded to have been a strong, albeit controversial, campaign for Labour in Dundee West.
He fought down calls for his removal following accusations of anti-Semitism, which he denies, chapped on thousands of doors and attended hustings wherever and whenever they were.
There was a real feeling that if the SNP were still too strong for Labour to wrestle Dundee West back from them, Mr Malone would at least take a sizeable chunk out of their majority.
Fat chance.
Mr Law, who is being taken to an Employment Tribunal by a former employee and who did not attend several hustings, faced plenty of criticism of his own during the campaign and yet sauntered to a massively increased majority.
In Dundee East, Labour's candidate Rosalind Garton did even worse as Stewart Hosie won the seat for a fifth time in succession.
Labour's vote in a seat they held as recently as 2005 collapsed to just over 6,000, handily beaten into third place by the Conservatives.
After his victory, Mr Hosie said no vote can ever be taken for granted.
But the truth is it would have been a seismic shock had the SNP lost either seat.
Labour once ruled the political roost in Dundee. Just as the SNP does today, they ran the council and could count on the city returning their parliamentarians to both Westminster and Holyrood.
But it received a drubbing in Dundee East and lost ground in Dundee West.
It was not so long ago that Labour was the party to beat in Dundee. Now, locally and nationally, it looks like a party that is beaten.
Mr Malone said after the result was announced that he is a boxer who will continue to fight for his party and the people of Dundee.
But with a Conservative majority in Westminster and the SNP seen as the party of opposition in Scotland, it's hard to see how they can pick themselves up off the canvas any time soon.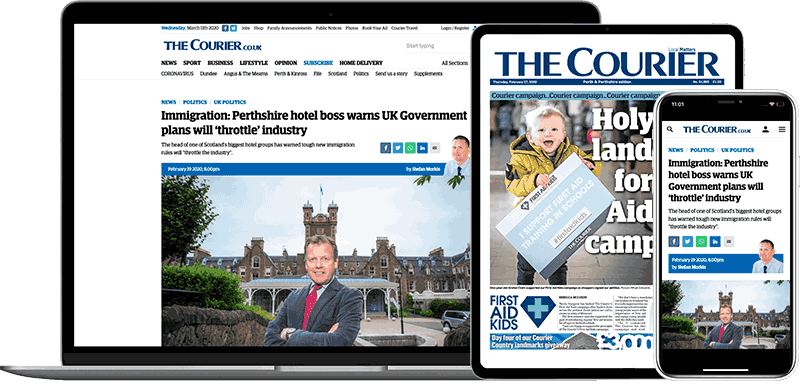 Help support quality local journalism … become a digital subscriber to The Courier
For as little as £5.99 a month you can access all of our content, including Premium articles.
Subscribe