'He has no mandate': Anti-Boris Johnson protests planned for Dundee and Glasgow
By
Stephen Eighteen
December 13 2019, 1.13pm
Updated: December 16 2019, 7.49am
Protesters plan to "stand together" in Dundee and Glasgow after Prime Minister Boris Johnson's big general election win.
The Conservatives won a big majority in the House of Commons with 364 seats as the Labour support dwindled.
Boris Johnson declares Tories have 'ended the gridlock' as they win majority
But the Tories had a bad night in Scotland, losing seven seats to the SNP who secured 48 of the 59 seats on offer.
Two protests have been planned in Scotland, with an event in Dundee's City Square advertised for 1pm on Saturday.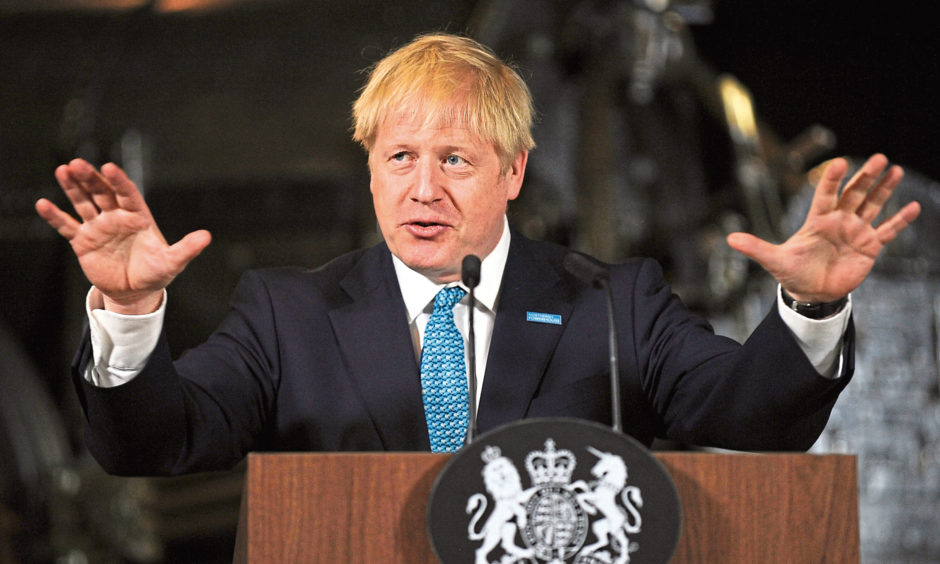 Facebook page 'Dundee Says No to Boris, No to Austerity'  has been set up by user 'Dundee Defends Democracy'.
It says: "Stand together to send a clear message that Boris Johnson's politics of hate and division are not welcome here.
"We voted on Thursday to keep the Tories out, let's come together on Saturday 14th and remind Boris that he has no mandate for his austerity policies here."
Just over 60 people have declared an interest in attending the demo, with a similar event in Glasgow's Buchanan Street taking place at 6pm tonight. According to the Facebook page 'Glasgow says 'Not My Prime Minister' – Resist Racist Johnson', more than 875 people will attend.
Its Facebook page reads: "He is not fit to represent a multicultural society.
"We cannot have him as Prime Minister for the next 5 years.
"Let's greet the first day of Johnson's new term with protests across the country."
Scottish protesters will also be backed in London as another demonstration is planned for outside Downing Street tonight.
Over 1,000 gutted English voters are set to attend the protest in London, with 7,600 interested in the Facebook event.
They will gather between 5pm and 8pm.
GENERAL ELECTION: Map shows Scotland covered in yellow after SNP wins landslide