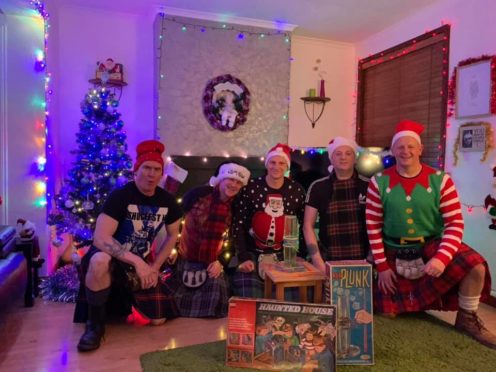 Dundee band The Cundeez have released a nostalgic Christmas song aiming to bring back the "feel good" essence to the city.
Titled 'Christmas In The Schemes', the music video shares sentimental clips from lead singer Gary Robertson's childhood in Dundee.
The band shared the hit with thousands of their social media followers to help reminisce to the "good old days".
Family clips of growing up in Whitfield housing schemes in the 70s are shared in the nostalgic video.
In one of the flashbacks, an ecstatic young Gary opens Christmas gifts with his family, where he is overjoyed to unwrap a Dundee United football kit and a new bike.
Gary said: "We wanted to capture the essence of the 70s and the feel of Christmas mornings while growing up in Dundee.
"I hoped in making the video that it would capture what it was like at Christmas when growing up in the schemes and the excitement of rushing downstairs in the morning hoping Santa had been.
"It shows clips of me and my sister on Christmas day that my dad made back in the 70s. I remember that day like it was yesterday – they really were the good days.
"We were playing in the snow outside the multis in Whitfield for about two hours and we were absolutely freezing as we had no gloves on, but we didn't care as we were loving it.
"It's good to share my family memories for a project I've loved making."
☃️? Ok Folks here it is ?☃️'Christmas In The Schemes' by The CundeezHopefully this feelgood song and video will bring smiles, happiness and some festive cheer for you, your families and friends. Filmed exclusively in the #Dundee housing schemes during the 1970s and present day. ?????? Look oot for guest appearances from Emma Fud and Wullie Cundee ? Ho Ho Ho and a Merry Xmas to one and all ❤️Massive thanks to Sue Robertson, Kim Falconer, Eilidh Robertson and Lucas McCall for backing vocals. Also John and Margaret Robertson for original cine footage (and filming) and the legendary Graeme Watt at Seagate Studios for hours of editing and making some sense of the nonsense. You can download it here :-Spotify https://open.spotify.com/album/4624J1VUJkb3eLNkMN7P7Whttps://music.apple.com/gb/album/xmas-in-the-schemes/405762209https://music.apple.com/gb/album/xmas-in-the-schemes/405762209?i=405762210#MadeInDundee #KeepItOary

Posted by The CundeeZ on Monday, 9 December 2019
Despite being recorded over a decade ago, the song has reached a new popularity with Dundonians, with fans of the folk-rock band hoping the tune can top the charts this Christmas.
The track was written by Gary and The Cundeez drummer Steve while on holiday in Benidorm 11 years ago and transports music lovers back decades.
"What we wanted to do was to make a Christmas song that went back to bands like Slade and Wizzard who have classic Christmas songs", Gary said.
"We released it on CD years ago when we completed it but it was when social media was at an infancy.
"But now we have such a great following online so it felt like a great time to bring it back and make a feel good video to go along with it to help people remember the good old days at Christmas."
"The song has done great so far and has been shared all over the world. It makes people happy when they hear it and it made us happy making it, which is all we could hope for.
"People are saying it should be Christmas number one this year, which is a massive compliment. It's difficult to stretch it to the masses in that way but we're just glad it makes locals happy."
The Christmas hit can be streamed on Spotify and Apple Music.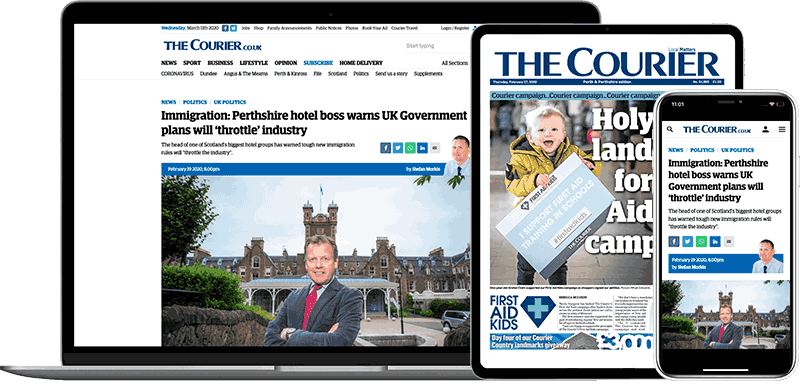 Help support quality local journalism … become a digital subscriber to The Courier
For as little as £5.99 a month you can access all of our content, including Premium articles.
Subscribe