Top chef Dean Banks makes Christmas dinner for those most in need in Dundee
Chef Dean Banks prepared a Christmas meal for some of Dundee's most vulnerable people on Monday.
The chef, who runs The Haar restaurant in St Andrews, teamed up with The Steeple Church to provide Christmas dinner with trimmings to more than 100 people.
The meal was aimed at people most in need or suffering from homelessness in the city.
Mr Banks, a finalist in MasterChef: The Professionals, first cooked Christmas dinner for homeless people at the church last year.
Mr Banks said: "We are cooking for the homeless and needy of Dundee. We kind of gave today just to give back to the community that we work in. I was raised here – from the Arbroath-Carnoustie area – and Dundee is part of my life.
"It's about giving back, at Christmas time, to the people in need."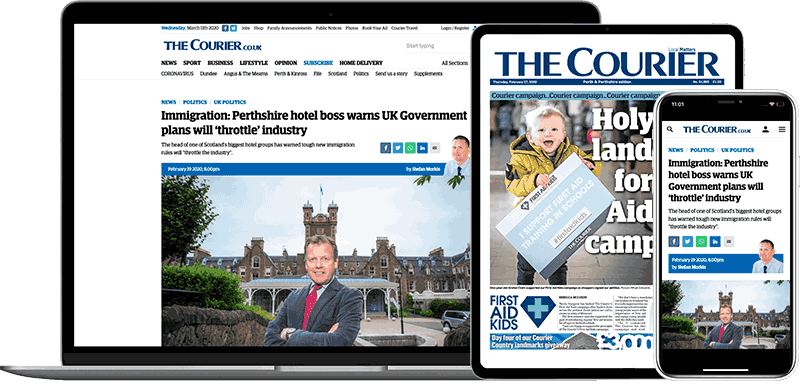 Help support quality local journalism … become a digital subscriber to The Courier
For as little as £5.99 a month you can access all of our content, including Premium articles.
Subscribe