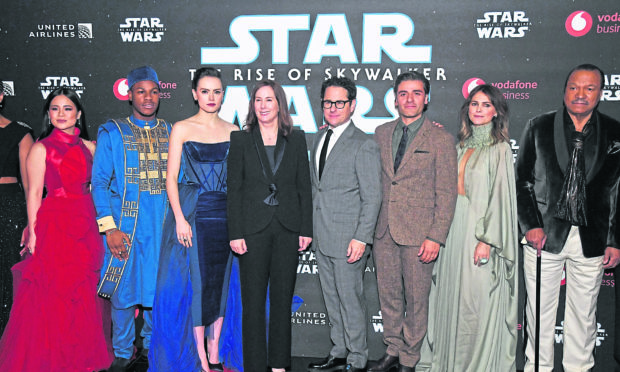 Dundee cinemas were booming last night as Star Wars fans flocked to view the final instalment of the latest trilogy in the franchise.
Star Wars: The Rise of Skywalker was screened at midnight at two city cinemas, Odeon Luxe and Cineworld.
The DCA will begin showing the film tomorrow.
Screens were packed for the film's midnight premiere, despite the movie receiving mixed reviews from critics.
Cinemas in the city are expected to attract huge crowds for the film throughout the Christmas period.
But the days of queuing up for a Star Wars premiere may be over. One staff member at Cineworld, Camperdown Leisure Park, said there weren't any queues at about 9.30pm and that didn't tend to happen anymore thanks to online booking.
In 1999, fans notoriously queued for weeks to see The Phantom Menace in America. That film was being billed as the franchise's big return after more than a decade away from the big screen, with the exception of the original trilogy being remastered.
The Phantom Menace is considered the worst film in the franchise by many fans and critics, but still raked in more than $1 billion globally.
Figures estimate the new film could be on course to set new highs for ticket sales and revenues in 2019, but will have its work cut out to topple Avengers: Endgame, which came out earlier this year and became the highest-grossing film of all time.
Rise of Skywalker is the ninth instalment in the main Star Wars saga, not counting standalone films such as Rogue One and Solo.
The movie could also boost visitor numbers to the V&A this festive season. Its Hello Robot exhibition features the original R2D2 prop.
The Force Awakens director JJ Abrams concludes the final battle of Rey (Daisy Ridley) and the Resistance against Kylo Ren (Adam Driver) and the First Order.
The film features a star-studded cast, including franchise mainstays Carrie Fisher and Mark Hamill.
It also features the return of the original trilogy's villain, the Emperor, who is again played by Carnoustie-born actor Ian McDiarmid.
The movie has received mixed reviews so far, with accusations it rushes through the story in an attempt to wrap things up.
Domhnall Gleeson, who plays General Hux, said he hopes the film pleases "as many people as possible".
rmccurdy@thecourier.co.uk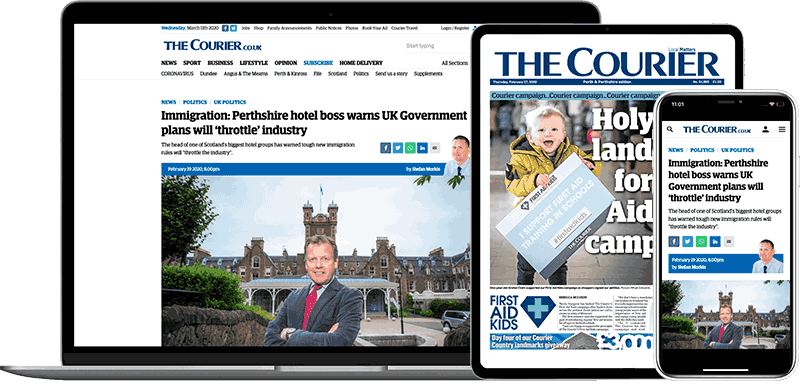 Help support quality local journalism … become a digital subscriber to The Courier
For as little as £5.99 a month you can access all of our content, including Premium articles.
Subscribe