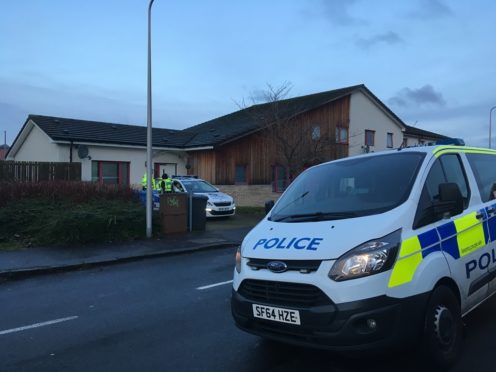 A police investigation has been launched after a body was found in a Dundee house.
Neighbours said the body may have lain in the house for several days.
Officers have stood guard at a house in Craigmount Road since Wednesday evening after a nearby resident called police, having not seen the man who lives there, named locally as Peter Devaney, for over a week.
Forensic officers were seen entering the house at about 4pm yesterday.
Several nearby residents said no forensic officers or an ambulance were seen at the house before then.
Officers have asked one neighbour for CCTV footage from the last two weeks, which partially looks on to Mr Devaney's home.
The man, who asked not to be named, said: "They told me they don't know the time frame they are looking for, so asked for a couple of weeks. If they could have pinned down what they were looking for I wouldn't have had to give them so much footage.
"They also asked if we had seen a man or a woman in a wheelchair going in the house, which we haven't.
"We all know who lives there and that they've found a body but they won't tell us anything really.
"They've told me there is no risk to the public. That had better be the case because there are a lot of children in the area."
Another neighbour who alerted the police, and also asked not to be named, said: "I used to see him all the time in his garden smoking but I haven't seen him in about a week and a half so I called the police.
"They've been here ever since. Lots of police cars and vans have been coming and going.
"All the officers have been going into the house through the back door but I don't know why.
"They asked me if he had any regular visitors but I don't think he did.
"The police asked if I could identify him but I didn't want to go in there. I was told an officer should be able to identify him as he is known to the police, but I don't know if that has happened yet."
A police spokeswoman said: "Police attended at a property on Craigmount Road during the afternoon at 5.40pm on December 18 where the body an unidentified man was found.
"The death is being treated as unexplained and enquiries are ongoing."
The body was removed shortly before 6pm.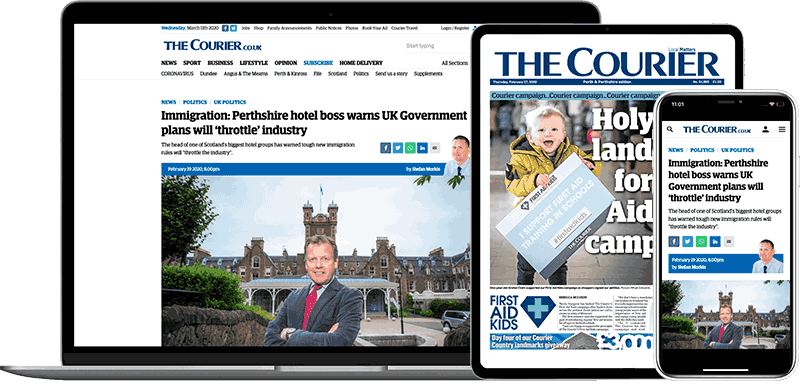 Help support quality local journalism … become a digital subscriber to The Courier
For as little as £5.99 a month you can access all of our content, including Premium articles.
Subscribe