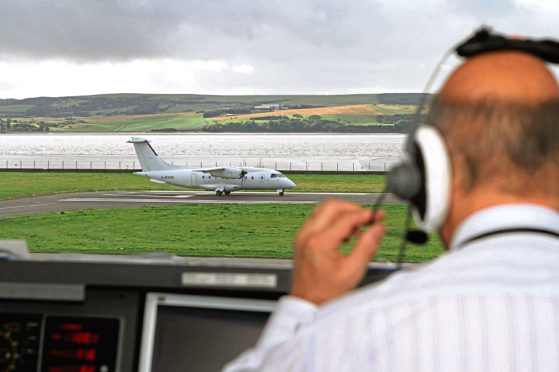 It pains me to say it but Dundee Airport is not fit for purpose.
There is no point in pussy-footing around that fact.
In terms of the facilities available to passengers it is simply not at the races compared to the offering in other similar sized cities.
That a good quality cup of coffee is not available to commuters on the early morning flight is an indication that all is not well.
That might seem daft and petty to raise, but the small things count especially when passengers are expected to pay a premium for the privilege of flying from the city.
And the fact travellers have only had the option of a single scheduled flight to one destination for several years also speaks volumes about Dundee Airport's place in the grand scheme of things.
Operator Highlands and Islands Airport (HIAL) insist Dundee gets its fair crack of the whip.
The news this past week that the London flight operated by Loganair is switching from Stansted to London City is encouraging.
For business travellers – surely the majority of those who use the current flight – the inconvenience of landing in Essex and not immediately being at the heart of the action was always a pain.
The addition of a Belfast flight from Spring is also to be applauded.
The route was previously operated a decade ago but was discontinued as the airport's fortunes drifted.
There has been little to shout about since, other than an all-too-short dip into the international market with a quickly dropped link to Amsterdam Schiphol.
HIAL, a public body wholly owned by Scottish Ministers, has been at the tiller throughout.
When you look at the resource that has been poured into boosting leisure and business traffic into another of its airports at Inverness, it is difficult to conclude that Dundee – an airfield without an in-house radar system at its disposal – has been anything but the forgotten cousin of the group.
I have found the stasis at Dundee demoralising to watch as an observer.
How it must have felt to the talented and friendly team working at the Riverside airstrip is anyone's guess.
But it is Christmas, and in the spirit of the season I am going to focus on the positives.
We have now have two scheduled flights in the bag and there is opportunity to grow the roster further.
There is cash earmarked within the Tay Cities Deal to improve the airport and its environs.
And with the V&A as its crowning glory, Dundee itself is in better shape than ever to charm new business and leisure visitors to the city.
I accept Dundee will never be Heathrow. But given some care and attention the airport can play a much more significant role in the city's regeneration than it does today.
Get in touch with your local office at Dundee or send a letter to The Courier at letter@thecourier.co.uk