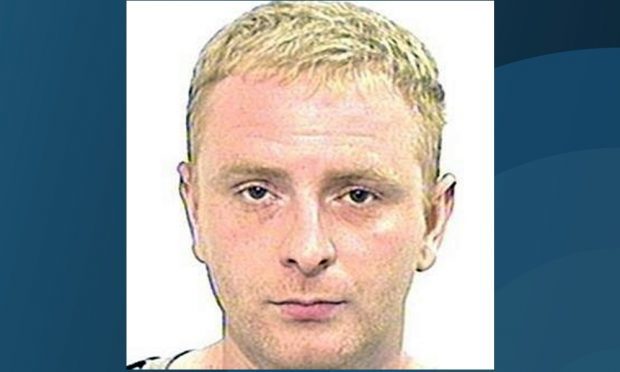 Four convicted murderers in the past five years have gone on to commit further attacks within a year of their release from prison, new figures have revealed.
The figures are revealed a month after a damning report into the circumstances that led to convicted murder Robbie McIntosh being released on home leave before he tried to kill Linda McDonald in Dundee.
Law Killer McIntosh was being prepared for possible release on parole at the time of the 2017 attack – which took place just five days into his home leave.
Officials involved in managing McIntosh prior to the assault on Mrs McDonald feared he was manipulating the system to be released from prison.
The Scottish Conservatives said such incidents show the need for courts to be given the power to hand down tougher sentences to violent criminals.
Shadow justice secretary Liam Kerr described the situation as "unacceptable and disgraceful".
The north-east MSP said: "One person being assaulted by a convicted killer is too much – let alone four in five years.
"The figures are very concerning and show something similar to the Robbie McIntosh case may happen again if the proper procedures are not in place.
"The SNP Government seems to be brushing aside any concerns the public may have on killers being released from prison which is completely unacceptable and disgraceful."
He added: "The safety of the public is paramount and it's clear this is in jeopardy when killers are released from prison.
"We must ensure the safety of the public is taken into account at all times.
"Robbie McIntosh potentially could have killed a second victim just days into his home leave and we simply can't have a repeat of that.
"These figures once again illustrate the need for discussions to be had on the potential of giving judges more powers to put the country's worst criminals in prison for the rest of their life."
A Scottish Government spokeswoman said: "We are strengthening the justice system to do what is right for victims of crime and a dedicated task force is listening to victims' experiences to improve the support available.
"We are also investing in services for families bereaved by crime and have consulted on plans to give more victims of serious crimes the right to explain to courts how it has affected them."
She added the significant case review into McIntosh's home leave would not be ignored.
She said: "It is important that lessons are learned from the significant case review findings and that they are acted upon. The victim in this case has shown considerable bravery and we are grateful for her contribution to this review.
"The law is clear that courts have powers to impose a punishment that can extend beyond a person's life and it is right that the independent court makes these decisions based on all the facts of the case.
"Data shows that the average length of time that lifers must spend in custody has increased in recent years and the length of time actually served in custody by lifers is longer now than it was a decade ago.
"Evidence shows that of only 35 out of all 342 life cases were considered for release under licence by the Parole Board for Scotland in 2017-18.
"Parole Board decisions are independent of Ministers. Life sentence prisoners remain on licence for the rest of their life and are subject to recall at any time should they breach their licence."