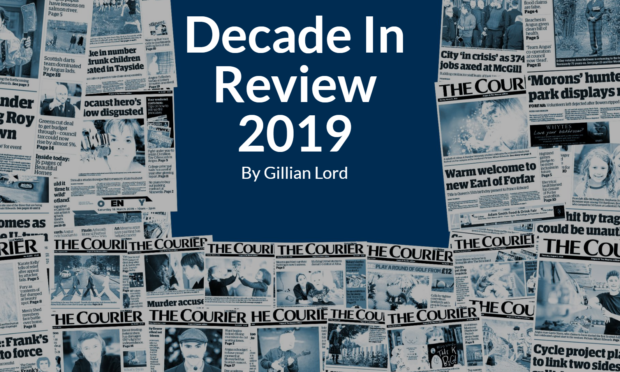 After many months of deadlock, frustration and setbacks, trying to get a Brexit deal accepted by both her own Parliament and the European Union, an exhausted-looking Theresa May resigned in July. Boris Johnson succeeded her as Prime Minister and soon called a General Election, which took place just before Christmas. In what was becoming an increasingly chaotic UK political environment, the Tories won by a convincing margin in England and made significant gains in Wales. In Scotland, however, the SNP scored a landslide victory, winning 48 seats and delivering what First Minister Nicola Sturgeon called a clear message for a second independence referendum. The General Election was a disaster for Labour, which lost ground nationwide.
Further afield, it wasn't plain sailing for President Donald Trump, who became only the third American president in history to be impeached on December 18, when the Democrat-controlled House of Representatives approved articles of impeachment on the charges of obstruction of Congress and abuse of power. The allegations are that he solicited political interference from a foreign power (Ukraine) to aid his 2020 re-election campaign, and then obstructed the inquiry into his actions. The drama is far from over, with Trump now facing a trial in the Republican-controlled Senate in the new year.
In August 2018, a 15-year-old schoolgirl by the name of Greta Thunberg stood outside the Swedish Riksdag (parliament) determinedly holding a sign that declared  "school strike for the climate" (or, in Swedish, Skolstrejk för klimatet). She vowed to stand there every day until the general election on September 9, demanding the Swedish government take effective action to address climate change issues and reduce carbon emissions in accordance with the Paris Agreement.
Thousands of Scottish schoolchildren joined the movement in 2019, walking out of school to protest in Edinburgh, Glasgow, Perth, Dundee, St Andrews and many other places.
The issue of whether pupils should leave (or strike) from school to protest was a divided one. For example, after accepting pupils' absences for a first protest in City Square, Dundee City Council announced any absences to take part in a second day of protest would be treated as unauthorised, whether parents had given their permission or not. Whatever the position of authorities, it is an issue that has mobilised the youth of the world in unprecedented ways.
On May 3 the killers of popular 27-year-old oil industry worker Steven Donaldson were jailed for a total of 57 years after his brutal murder. Best friends Steven Dickie and Callum Davidson, both 24, were found guilty of murder and sentenced to life in prison, while Steven Donaldson's former girlfriend, Tasmin Glass, 20, was found guilty of culpable homicide and sentenced to 10 years.
Mr Donaldson's charred and dismembered body was discovered at Loch of Kinnordy near Kirriemuir on June 7 2018. Glass, her new partner Dickie and friend Davidson were arrested and charged with his murder a week later. Davidson and Glass appealed their sentences and, on November 15, their appeals were rejected, and Dickie was found dead in his jail cell.
There was good and bad news for travellers around Scotland, as the long-awaited Aberdeen Western Peripheral Route, or Aberdeen bypass, finally opened in February after four years of construction. The 36-mile diversion cost an estimated £1 billion (initial estimates were £295m-£395m). The new system is expected to provide a boost to the region's economy and some relief to road users.
Meanwhile, the year started with overnight road closure warnings to motorists in Perthshire as Transport Scotland's £3 billion A9 dualling project rolled in. One of Scotland's largest-ever transport infrastructure programmes, the 11-stage scheme will upgrade 80 miles of single carriageway between Perth and Inverness. It is slated for completion in 2025.
The year in culture
In May, the Duchess of Sussex gave birth to a son, Archie Mountbatten-Windsor. It was not an entirely joyous year for the royal family, however, with Prince Philip, 98, giving up his driving licence after being involved in a car crash near Sandringham in January, and the fallout after the suicide of disgraced American financier and convicted paedophile Jeffrey Epstein reaching the life of Prince Andrew. After many and persistent public accusations against the prince relating to his long association with Epstein, and a disastrous BBC interview where he attempted to put the record straight, Prince Andrew was essentially retired from public duty in November.
Comedy duo Bob Mortimer and Paul Whitehouse had the nation in tears with their tribute to a popular River Tay angler on their hit BBC series, Gone Fishing. They travelled to Perthshire to film their tribute to angler John Moses, who died on Boxing Day last year. A new annual trophy, for the largest salmon, has been launched in his honour.
Much excitement greeted the news that year 2000's pop sensations Atomic Kitten would be switching on the Perth Christmas Lights as the decade drew to a close. They didn't disappoint, performing to an enthusiastic crowd on November 16.
The year in sport
Dundee ended the 2018/19 season in the worst possible way, crashing out of the Premiership and joining city neighbours United in the Championship.
United finally look ready to reclaim their position in the top league and head into 2020 with a commanding lead at the top of the table, while Dundee's hopes of an immediate return to the top flight would seem to rest with securing a play-off place.
But one of the teams they are battling with are Dick Campbell's Arbroath. After their promotion from League 1 in 2018, they have proven well up to the task of Championship football and go into the New Year with a good chance of staying up.
To the surprise of the world and the unrestrained delight of their home country, South Africa beat England to win the Rugby World Cup in Japan. In a tournament widely acclaimed as well hosted and well run by Japan, the games mostly went on despite the disruptive efforts of Typhoon Hagibis.
Scots could rightly be proud when Europe won the Solheim Cup at Gleneagles in September. Scotswoman Catriona Matthew captained the team to victory.
Scotland's women footballers also made history by being the first to qualify for the Women's World Cup.
At a press conference at the start of the Australian Open, an emotional Andy Murray made it clear his professional tennis career was in doubt. He underwent hip re-surfacing surgery, was knighted by Prince Charles (after being awarded the honour two years earlier) before returning to competitive tennis. After a shaky start, he claimed his first title in October, beating three-time Grand Slam winner Stan Wawrinka to claim the European Cup. He also welcomed a third child, a son, Teddy, to join daughters Sophia and Edie.
And Finally…
In just three days in May, almost 12,000 people applied to be a train driver in Scotland. ScotRail was flooded with applications for trainee driver positions when they advertised – qualified train drivers earn £48,360, with trainees taking home £27,483. Some 55 drivers and 30 conductors were expected to commence work as a result of the recruitment drive. The huge response came as no surprise to the firm, which had received around 20,000 applications for 100 positions advertised in 2015. Requirements for the job, incidentally, include the ability to "stay calm and alert" under pressure, good communications skills and a "logical mind".
A Fife restaurateur cried foul in August after a customer posted a scathing review online. Vikki Wood, who co-owns the well-regarded Wee Restaurants in Fife and Edinburgh with her chef husband Craig, threatened legal action after diner Cristina Ameneiro posted a scathing, one-star review. A furious Vikki claimed documentary evidence the diner's claims were "false and defamatory". She received the backing of many top chefs for taking a stand. Whether the customer is always right came into question again in November, when Vikki published a list of demands from a table of festive season diners to highlight the issues restaurateurs face regarding food demands, suggesting restaurants may soon require a doctor's note to prove an allergy is genuine in a bid to weed out fakers. Meanwhile, top St Andrews chef Dean Banks made headlines when he charged a no-show group of nine diners £650, after they'd called, drunk and already an hour late, to cancel their booking at his celebrated Haar restaurant. He, too, received the backing of the hospitality industry.
Heavyweight boxer Tyson Fury made a splash in Dundee in June, after coming to the city for a speaking event at Whitehall Theatre. After a training session at the Apex Hotel, he and his training partners surprised the thrill-seekers at Foxlake by jumping into the water at City Quay to cool off. We doubt we'll see him back for the Broughty Ferry Dook though.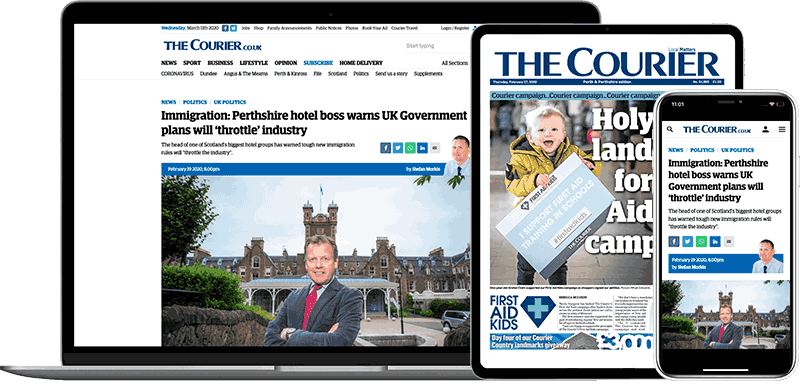 Help support quality local journalism … become a digital subscriber to The Courier
For as little as £5.99 a month you can access all of our content, including Premium articles.
Subscribe