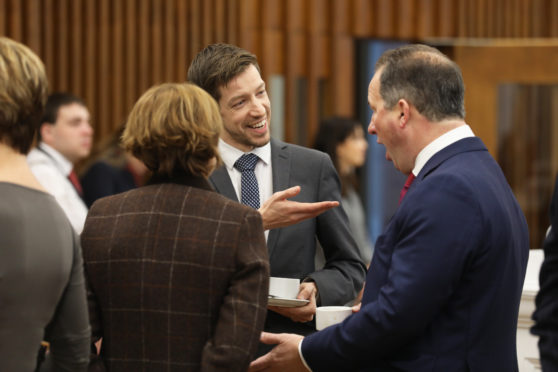 More funding for the £700 million Tay Cities Deal could be signed off next month, despite fears the General Election was going to delay the next stage of the ambitious project.
Concerns were raised last month some projects would be at risk as the signing was postponed for the national vote.
While no firm date had been set, it was hoped a final heads or terms for the long-awaited deal would be done before the end of the year.
The break up of parliament for the general election on December 12 made that untenable.
This led to fears that a significant delay would add to the cost of delivering some projects, potentially putting some in jeopardy.
But civil servants working behind the scenes have said they have ensured there is no major delay, with the signing now expected to take place within the first few months of 2020.
The first swathe of funding was signed off last November and saw more than £700 million promised for projects across Tayside and Fife.
Among these were the James Hutton Institute in Invergowrie, St Andrews University's Eden Campus and a bus and rail interchange project in Perth.
Purdah rules prevented the UK government from commenting when the initial fears were raised.
But now that parliament has commenced post-election, which saw Boris Johnson secure a Conservative majority in Westminster, a government spokesman confirmed a date for the signing is being finalised.
Dundee City Council leader John Alexander, who previously said there was a "general feeling of disappointment" that the final heads of term could not be signed off before 2019 was out, is looking forward to putting pen to paper.
He said: "I anticipate that we'll be moving swiftly towards signing off a final heads of terms and financed programme within the next month or so.
"Officials and civil servants have continued to work in the background in ensuring that we don't lose focus or momentum.
"I'm desperately keen to get on with delivering the ambitious projects and investment. Let's get creating those jobs."
A UK Government spokesman said: "Our £150 million Tay Cities Deal investment will deliver a transformational boost across Dundee, Fife, Angus and Perth and Kinross and we are working with the local partners to agree a date for the full deal signing.
"Good progress is being made on developing all of the projects."