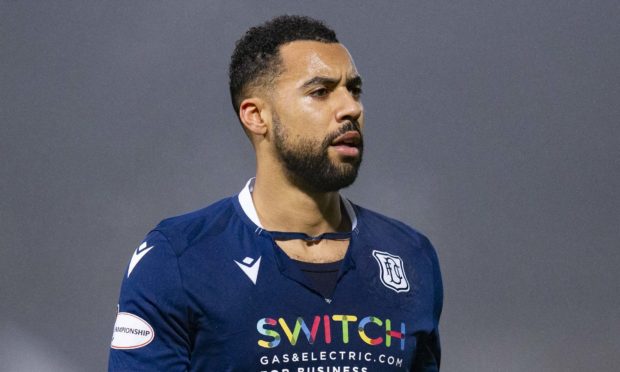 Supporters of both Dundee clubs have condemned apparent racist abuse hurled at striker Kane Hemmings during last week's derby match at Tannadice.
A Dundee United supporter was recorded shouting what sounded like "f***ing black b******" at the Dundee striker towards the end of Friday night's derby at Tannadice, which ended in a 1-1 draw.
Video blogger Ben Crawford, who was filming the match from the Shed, inadvertently recorded the incident on Friday night.
After posting his video online, other fans shared an excerpt containing the alleged abuse.
Although some supporters dispute what was actually said, most agreed the comment was racist and said it should not be tolerated.
Mr Crawford said anyone shouting racist abuse at football matches needs "to take a long hard look at themselves".
He posted online:  "if it is indeed a racist slur of any kind, that is 100% not indicative of anything I believe is suitable in any walk of life. I'm disgusted and sorry that it's in my video."
Just seen this clip going about now.

I can't entirely make out what the guy behind me shouts. However, if it is indeed a racist slur of any kind, that is 100% not indicative of anything I believe is suitable in any walk of life.

I'm disgusted and sorry that it's in my video. https://t.co/1lW1cJSWro

— Ben (@1885Ben) December 28, 2019
Speaking to The Courier later, he said: "Unfortunately I did not hear anyone react to it at the time.
"The first time I heard it myself was when the clip was shared around on social media last night.
"It's hard to fully make out what he says with all the other noise around it. I echo my Tweet in regards to what I think about it – absolutely no place in football and society.
"People need to take a long hard look at themselves if that's what they come to the football for."
A Dundee FC spokesman said: "Dundee Football Club condemns racism in any form, either on or off the pitch.
"The club strongly believes that racism has no place in football or society."
A Dundee United spokesman said: "Dundee United is aware of a video being circulated on social media that appears to contain audio of a supporter in the West Stand shouting racist abuse.
"Dundee United Football Club has a zero tolerance policy towards discrimination of any kind, and anyone found guilty of abuse will be banned from the Club for life.
"The Club will take it's time to complete a full and proper investigation before acting or commenting further on this matter should its findings warrant it."
Dundee United supporter Scott Duncan said on Twitter: "That is disgusting."
Dundee FC supporter The Derry Coo posted: "Arabs are not racist and we as Dundonians don't tolerate this.
"The individual is a moron. United have them, Dundee has them, every club has them.
"Thankfully the vast majority of us are cool."
Another Dundee FC supporter, using the Twitter name Wato, added: "It's an issue within society rather than individual clubs and has no place anywhere."
United supporter Aedyn Truscott said: "Whoever said that isn't welcome at Tannadice."
The incident follows heightened concerns about supporter behaviour at football matches.
The Professional Footballers' Association  called for a government inquiry into racism in football after alleged racist chants from the crowd during a match between Tottenham Hotspur and Chelsea.
Play was stopped after Chelsea defender Antonio Rudiger complained of hearing monkey noises.
England players also said they considered walking off the pitch due to racist abuse during a recent match against Bulgaria.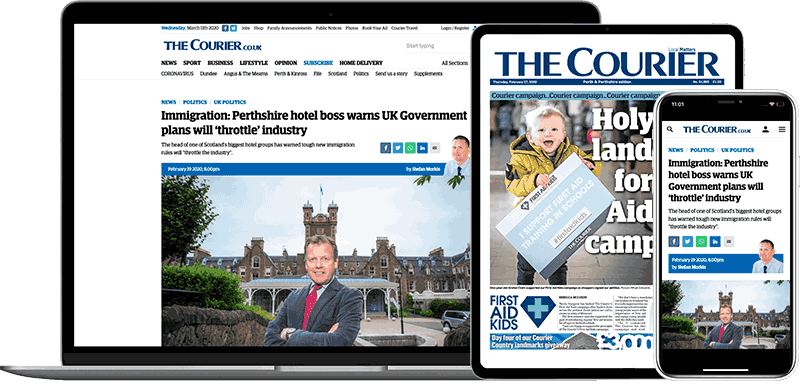 Help support quality local journalism … become a digital subscriber to The Courier
For as little as £5.99 a month you can access all of our content, including Premium articles.
Subscribe