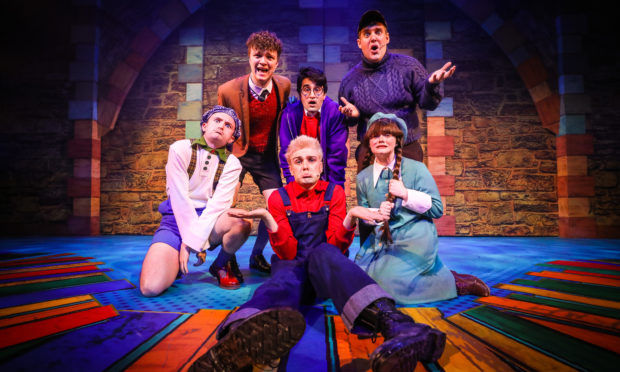 No additional performances of Oor Wullie will be put on to make up for the Tayside shows scrapped due to illness among the cast, it has been confirmed.
Dundee Rep had to stop Sunday night's performance after a cast member took ill backstage midway through the first half of the show.
Scheduled performances on Monday and Hogmanay were cancelled as a precautionary measure.
It came after two shows on Boxing Day were also called off due to the same cast member falling ill with what has been described as a gastric problem.
Disappointed audience members are now being urged to re-book seats for the remaining Dundee shows on Thursday, Friday, Saturday and Sunday.
There will be no time to schedule extra performances since the production, which has earned rave reviews, will then be going on a nationwide tour.
A Rep spokeswoman said: "The show is running until  January 5 so we are offering all audience members the option to book for performances until Sunday or to get a refund for tickets booked.
"The show then goes on to tour Scotland from mid January."
Sunday night's show had to be cancelled after just 40 minutes.
Theatre staff came on stage and told the audience the performance was being halted due to illness.
Staff at the theatre are contacting all those affected by the cancellations to offer them new seats for the remaining shows or refunds.
Directed by Andrew Panton, the musical will visit Aberdeen, Edinburgh, Kirkcaldy, Greenock, Stirling and Inverness over the next few weeks.
The Rep has not divulged which cast member has fallen ill but last week artistic director Andrew Panton said it was not a part that could be taken over by an understudy.
The show was created to celebrate the 80th anniversary of comic book character Oor Wullie, whose adventures in the Sunday Post have enchanted readers for generations.
It's thought the norovirus, also known as the winter vomiting bug, could be to blame for the illness. A number of the virus, which causes vomiting and diarrhoea, have been reported across the Tayside area.
Other symptoms also include fever, headaches, stomach cramps and aching limbs.
Although symptoms usually pass within a few days, anyone who is struck down with the illness is advised to stay at home until symptoms pass.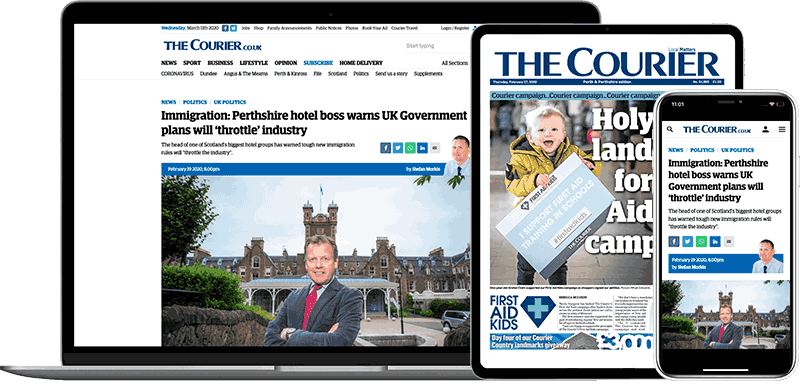 Help support quality local journalism … become a digital subscriber to The Courier
For as little as £5.99 a month you can access all of our content, including Premium articles.
Subscribe