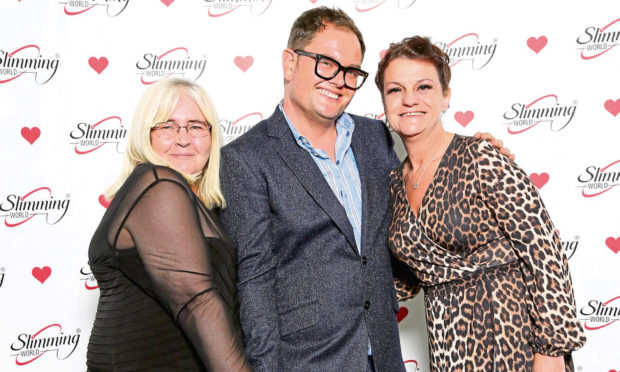 Two Slimming Word Consultants from Dundee celebrated their groups' successes by meeting chat show host and comedian Alan Carr.
Fiona McCurdy and Stella Young, who run groups at St Ninians Church and The Circle, were delighted to meet the Chatty Man host at the annual Slimming World Awards.
Carr, who co-hosted the event at Birmingham International Convention Centre, said the women's stories had inspired him.