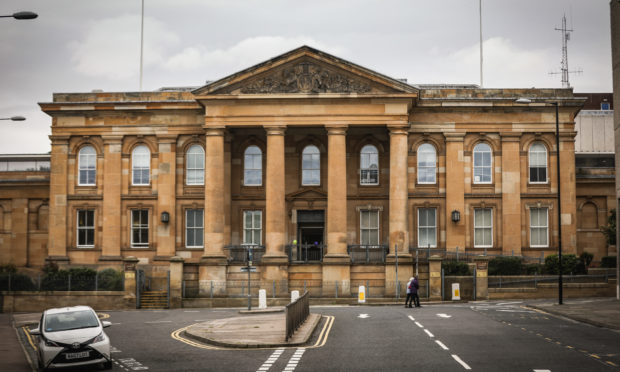 A new pilot scheme being launched at Dundee Sheriff Court on Monday aims to resolve cases quicker, without the need for a trial.
The initiative, which only applies to summary cases (less serious cases that don't require a jury), will see earlier engagement with the Crown Office and defence agents.
The trial programme is designed to iron out issues which are in dispute to increase "efficiency" and, if successful, could be rolled out to other courts across Scotland.
It aims to reduce delays, witness inconvenience and costs within all parts of the justice system.
The Scottish Courts & Tribunal Service (SCTS) has made it clear the measures will not result in changes to the pleas the Crown Office accepts.
A spokesperson for SCTS said: "Greater judicial case management is intended to help the Crown and defence to focus the issues which are in dispute and which may require to be resolved at trial.
"It does not mean that there will be any change to the pleas accepted by the Crown Office and Procurator Fiscal Service or that there will be an increase in pleas, but those cases which do plead should do so at an earlier stage in proceedings.
"Earlier pleas, or trials where the disputed issues are clearly identified, should reduce inconvenience to witnesses and result in fewer witnesses requiring to come to court to give evidence or coming to court only to find that the case has been resolved and the trial is not proceeding."
Sheriff Principal Murray, North Strathclyde, added: "Much work has been undertaken to see the pilot commence…The pilot will provide an opportunity to assess how more active case management works and how this may be enhanced in future by legislative change or digital processing.
"Monitoring of the outcomes achieved in the three courts will provide an evidence base to support future developments."
The pilot is the third strand of the SCTS's Evidence and Procedure Review.
The review has seen recent changes in the way evidence is captured from children and vulnerable witnesses through pre-recorded evidence.
It has also resulted in the creation of the Lord Justice Clerk's review group which is taking a fresh look at how sexual offence cases are conducted in the courts.
Scottish Conservative justice spokesman Liam Kerr said: "We know many summary cases never reach trial despite going through the same months-long, expensive process as more serious matters.
"But any impact on victims, their families and witnesses will have to be closely monitored."
The pilot, which is also being run in Hamilton and Paisley sheriff courts, will last 18 months.
The learning from the pilot will be used to inform the next stages of a Scotland-wide roll-out.