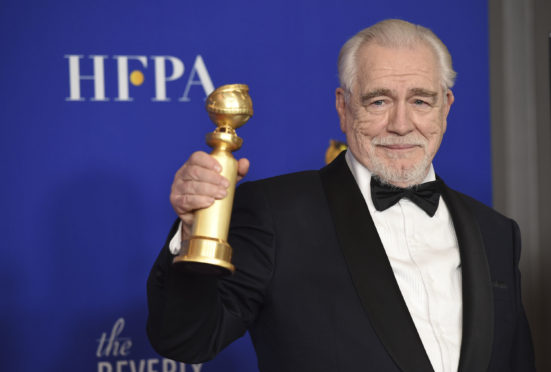 Dundee-born actor Brian Cox apologised to fellow nominees after winning a top gong at the Golden Globe Awards.
The 73-year-old Courier Impact 100 winner took home the prize for best actor in a TV drama series for his role in HBO's Succession at the 77th annual ceremony in Los Angeles on Sunday.
In an emotional acceptance speech, the Dundonian, who started his career at Dundee Rep, expressed surprise at winning his first Golden Globe after 60 years in the entertainment business.
But the Manhunter and X Men 2 star paid tribute to the cast and crew of Succession for helping him achieve what he described as a career "pinnacle".
"First of all, I want to apologise to my fellow nominees for winning this," said the actor, who portrays Dundee-born fictional media tycoon Logan Roy on the HBO series.
"I mean, I'm sorry. And that's all I can say: I'm sorry.
'But I never expected this. Next year I will have been in this business 60 years. I mean, I started when I was two, and I just never thought this would happen to me, so I'm a wee bit shocked.
"And it would never have happened if I hadn't worked with the most extraordinary bunch of people ever. The cast and the crew of Succession."
Mr Cox, who previously won an Emmy for his portrayal of Hermann Göring in Nuremberg, beat stiff competition that included Kit Harrington (Game of Thrones), Rami Malek (Mr. Robot), Tobias Menzies (The Crown) and Billy Porter (Pose).
His Golden Globes win comes just weeks after he came top of The Courier's 2019 Impact 100 list – an accolade he described as "quite humbling".
During an exclusive interview with The Courier then, he revealed he was "very wary" of awards but said the Golden Globes were a "bit different", adding: "I think awards are great sometimes – but the Oscars now are all about the films released between Thanksgiving and Christmas."
Amongst those praising Mr Cox for his Golden Globe success was Dundee writer Neil Forsyth – who penned Bob Servant, in which the actor starred.
Applauding Mr Cox' real life rags to riches tale, Mr Forsyth tweeted: "His father died when he was eight. His mother suffered a mental breakdown and was hospitalised.
"He grew up in poverty, his escape being the cinema where he sometimes slept. At 15 he got a job at the Dundee Rep shifting sets.
"He sometimes slept there too. What a story, what a man."
In his backstage interview after receiving the award, Mr Cox added: "Well I never thought I'd make it. I thought my sell-by date had come quite some time ago.
"I've been doing reasonably well, I can't complain, but then a role like Logan Roy just comes along once in a generation, once in a lifetime, and when you are given a gift like that you go 'wow'.
"It's down to Jesse (Armstrong). He called me. He didn't have to but he did.
"This is a bit of a pinnacle. I can't ask for better than this."
When asked if he is playing a version of Rupert Murdoch in Succession, Mr Cox, who told The Courier previously that Logan Roy probably would have worked for Dundee publisher DC Thomson at the start of his career,  answered: "No – I'm playing Logan Roy. Logan Roy is totally our creation. Rupert Murdoch has f**k all to do with it."
Other British stars honoured at the Golden Globes included Phoebe Waller-Bridge, Olivia Colman, Sir Sam Mendes, Taron Egerton and Sir Elton John.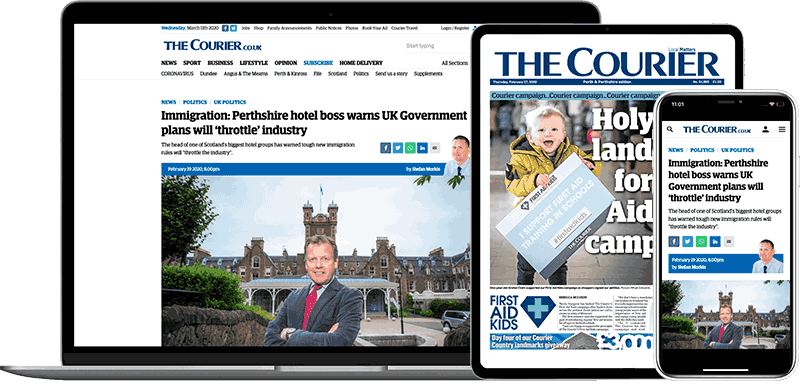 Help support quality local journalism … become a digital subscriber to The Courier
For as little as £5.99 a month you can access all of our content, including Premium articles.
Subscribe