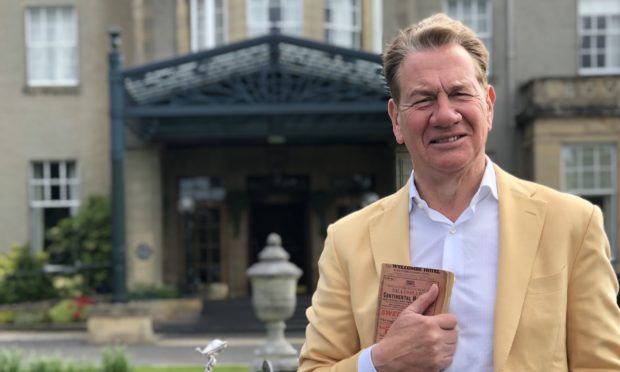 Dundee, Angus and historic Perthshire railway routes will be the focus of the next two episodes of a popular TV show.
Great British Railway Journeys will feature the City of Discovery and the surrounding Perthshire countryside on the next edition of series 11, which comes to the small screen on Wednesday night.
In the Falkirk to Dundee episode of the BBC Two series, host Michael Portillo will explore Gleneagles, Blairgowrie and Coupar Angus before heading to Dundee.
He will be following the route of the former Caledonian Railway Company and learning of a train service which once delivered Tayside berries direct to London from Coupar Angus.
DC Thomson will also feature in the city segment of the show as Portillo sits down with head of Beano Studios Michael Stirling.
Dundee Station's new People's Piano, the V&A and Dennis the Menace himself will feature in Wednesday's episode.
Don't miss tonight's episode of @GBRJ_Official as they pull in to Dundee and chat to @MikeyStirling about the history of the Beano on @BBCTwo at 6.30. 😀

— Beano (@BeanoOfficial) January 8, 2020
In Thursday's episode, Portillo will head from Dundee to Aberdeen and make several stops off in Angus on the way.
His visits to Glamis Castle, Montrose and the hills of the Eastern Cairngorms will be shown in this episode.
A BBC Two spokeswoman said:"Michael Portillo's railway journey through 1930s Britain from Newcastle to Loch Ness reaches Falkirk in Scotland.
"Here he discovers the Westerglen Transmitting Station, from where they continue to broadcast analogue radio signal to the Scottish borders.
"Following the route of the old Caledonian Railway Company, Michael discovers the 'Riviera of the Highlands'.
"With a daily direct train service to Kings Cross, Gleneagles remains a top destination and is also HQ for the British School of Falconry. Hamish the Harris hawk is ready to fly.
"Berry Town, aka Blairgowrie, is Michael's next stop. At the home of the Scottish raspberry industry, which once sent fruit to London daily on board a raspberry special service from Coupar Angus station, Michael learns how to pick this most delicate of berries.
"Last stop on this leg is the city of Dundee, home of the three Js: jute, jam and journalism.
"And waiting for Michael at publisher DC Thomson is a black and red striped comic hero beloved of 1930s children."
The Caledonian Railway Company operated from 1848 to 1923. At its height, the firm controlled about 3,000 miles of track and owned top hotels, steamers and harbours.
The 11th series of the show began on Monday. Tonight's episode airs at 6.30pm.
You can find out more about Great British Railway Journeys here.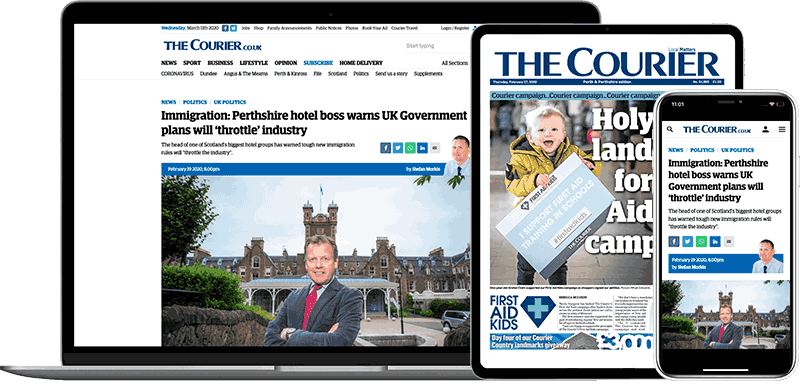 Help support quality local journalism … become a digital subscriber to The Courier
For as little as £5.99 a month you can access all of our content, including Premium articles.
Subscribe