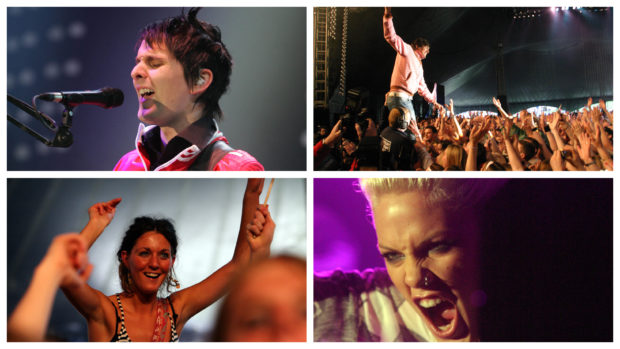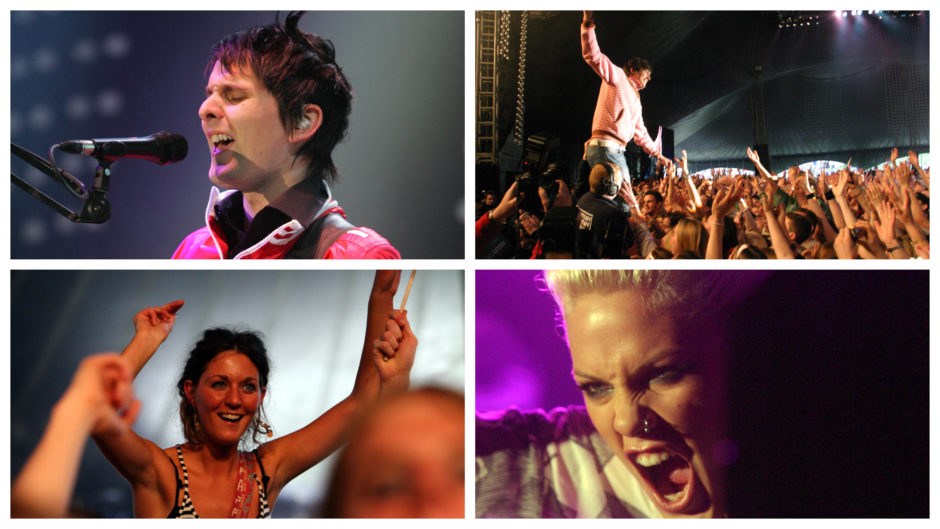 Plans to bring Radio 1's Big Weekend back to Dundee will help keep the city in the national spotlight, it has been claimed.
Alison Henderson, chief executive of Dundee and Angus Chamber of Commerce, said the event will build on the higher profile the city has enjoyed since the opening of the V&A in 2018.
EXCLUSIVE: Huge event for Dundee as BBC Radio 1 Big Weekend on verge of city return
VIDEO: Can you spot anyone you know at the 2006 Radio 1 Big Weekend in Dundee?
Around 33,000 attended Radio One's Big Weekend when it was held in Camperdown Park in 2006.
Talks to bring the festival back to the city in May are at an advanced stage and this year's event is likely take place over three days, meaning a greater number of people will be able to attend.
This is likely to deliver a multi-million-pound boost to the local economy, while Dundee will also benefit from the national exposure the festival's host city will receive.
Ms Henderson said: "I think these kind of events will bring people to Dundee and the wider region.
"We have got to keep building on the attractions we have put in place in Dundee and big events like this and other activities will bring people to the city.
"If people have come to visit the V&A then they will know the city and hopefully will want to come back."
She added: "I think it's also really important to  keep Dundee's name out there."
Caroline Warburton, VisitScotland regional leadership director, said: "It is very exciting.
"Last year's event attracted 64,000 visitors from across the UK and beyond so hosting this festival represents a huge benefit to the city and surrounding area's economy as well as an opportunity for Dundee and Scotland to be showcased as the perfect stage for major events.
"The city's UNESCO City of Design status and the phenomenal success of V&A Dundee has put the city in the global spotlight and securing a popular event like this would be the perfect way to start the new year.
"The benefits brought by an event like Radio 1's Big Weekend highlight that tourism is more than a holiday experience. It is vital to the Scottish economy, creating jobs and bringing economic and social change."
STEFAN MORKIS: Radio 1's Big Weekend can be catalyst for more big events in Dundee
The Courier revealed on Wednesday how Camperdown Park is likely to to host the 2020 Big Weekend.
Last year's event took place in Middlesbrough and was credited with bringing millions of pounds into the Teeside economy.
A formal announcement on where this year's event will take place is expected to be made later this month.
But the BBC has promised this year's festival will feature "the biggest UK and international artists".
A spokeswoman said: "We know our listeners love to guess the location of Radio 1's Big Weekend, and wherever we will be, we'll be sure to bring the biggest UK and international artists with us."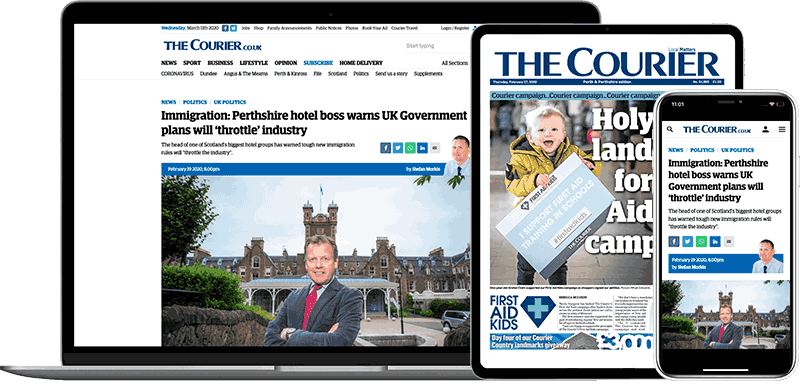 Help support quality local journalism … become a digital subscriber to The Courier
For as little as £5.99 a month you can access all of our content, including Premium articles.
Subscribe