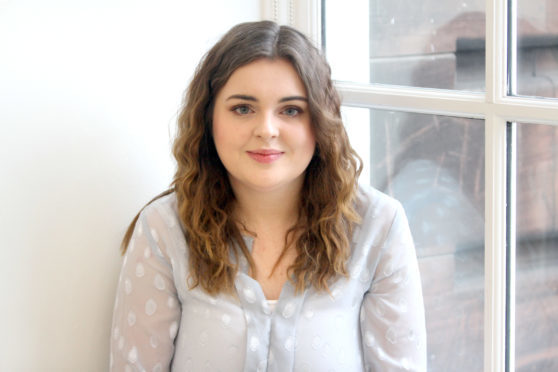 Dundee has been ranked as the worst city in Scotland, and one of the worst across the UK, for females to grow up in.
The study by Plan International UK shows the levels of regional inequality that still exists.
But one young woman who had a less than ideal home encouraged youngsters not to allow low expectations to guide their lives.
The highest ranking area in Courier Country was Perth and Kinross, rated as the sixth best Scottish region for girls to grow up in.
Fife, while not faring as bad as Dundee, was still in the bottom 10 Scottish areas as the fifth worst place for girls.
Angus was ranked 17th best in Scotland.
The survey of females aged between 14 and 21 found six in 10 Scottish girls believe males are treated better than females.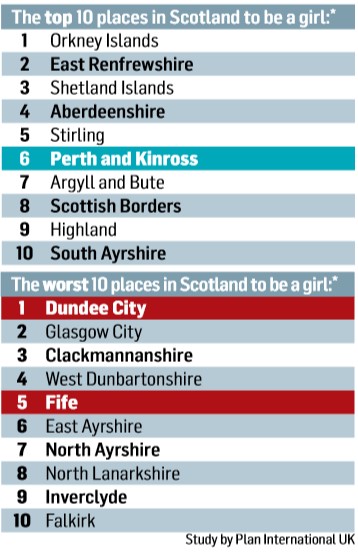 The report's analysis measured female rights and quality of life using indicators such as child poverty, life expectancy and their "neet" status — not in education, employment or training.
The charity found Orkney to be the fairest place for females to grow up.
Dundee lass Chelsea Cameron made headlines in 2017 when she penned an open letter to her parents, who raised her in a drug-fuelled environment.
Despite the adversity, Ms Cameron went on to university and has carved out a successful life for herself.
She even shared a stage with First Minster Nicola Sturgeon to discuss her experiences.
Ms Cameron, who now lives near Cupar, said: "Just because you went to a certain school or grew up in a certain area doesn't mean you can't achieve your goals.
"With the letter, I was trying to show young people that they have the ability to chase a path, with the right support of course.
"But if all you're exposed to is a lack of ambition, that's all you know. That shows the importance of positive role models, whether that be teachers or people like that."
A Dundee City Council spokesman said: "Through the work of the Dundee Partnership, agencies and organisations in the city are working to make it a better place for everyone.
Rose Caldwell, chief executive of Plan International UK, said policies at a national and local level are not going far enough to tackle inequality and called for the introduction of "gender champions" across the country.
She said: "Sadly our report finds that girls across the UK, including in Scotland, still feel disempowered and unable to realise their rights, with their potential largely determined by birthplace.
"If adolescent girls are feeling undervalued, unheard and underrepresented in public life, we as a society are letting them down. This simply cannot continue.
"The findings in this report should serve as a wake up call for all politicians and leaders."