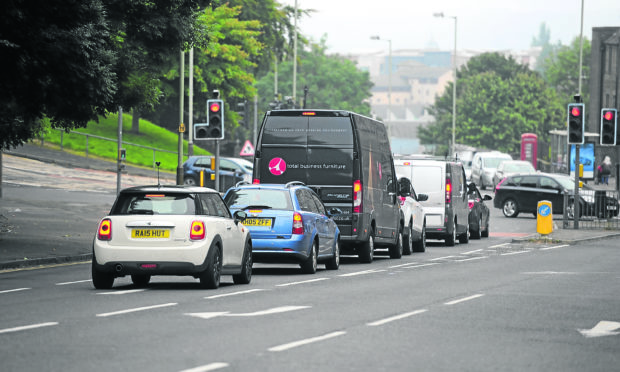 Two busy Dundee streets remain among the most polluted in Scotland, according to Friends of the Earth.
The environmental campaigners ranked the country's most polluted streets last year using monitoring sites across the nation.
Many areas show worse levels than in previous years.
Lochee Road and Seagate continue to rate among the worst offenders.
Hope Street, in Glasgow, had the highest levels of CO2, with Nicolson Street, Edinburgh second.
This was followed by Seagate, Academy Street in Inverness, and Lochee Road.
Broughty Ferry Road saw one of the highest increases of emissions throughout Scotland.

Dundee City Council hopes the introduction of measures such as the city centre low emission zone will help clear the air.
But Kirsty Martin, photographer and community arts worker in Dundee, is worried about the impact on her children's health.
She said: "My children walk along Seagate every weekday to get the bus home from school. It makes me very angry that they and everyone else who regularly walks here are subjected to such disgusting levels of pollution.
"It is horribly ironic that those who are travelling by bus for whatever reason, in some cases to avoid using a polluting car, are having to breathe in this foul air to get to and from the city's bus station."
Gavin Thomson, Friends of the Earth Scotland's air pollution campaigner, said: "These figures are shameful.
"If we don't start prioritising greener transport over fossil fuelled cars, we'll keep burning the Earth and keep breathing in toxic fumes.
"Travelling on foot or by bike should be the natural choice in our city centres for those who are able, and we need an affordable, accountable public transport network to take cars off the road."
Kevin Cordell, Dundee council community safety convener, said the local authority are taking measures to curb emissions in the most congested parts of the city.
He told The Ferret: "The issue of improving air quality in Dundee for residents and visitors is one that is high up our agenda.
"Various agencies in the city, including the council, are working on a number of measures to ensure emissions are reduced.
"One key part of that is the work of the Dundee low emission zone delivery group and its engagement with a variety of stakeholders."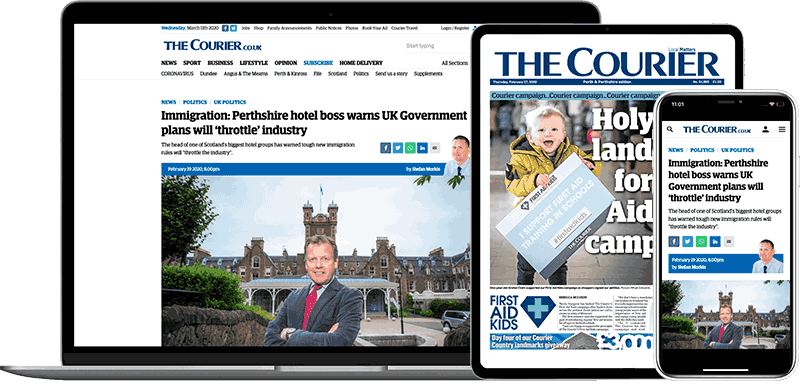 Help support quality local journalism … become a digital subscriber to The Courier
For as little as £5.99 a month you can access all of our content, including Premium articles.
Subscribe