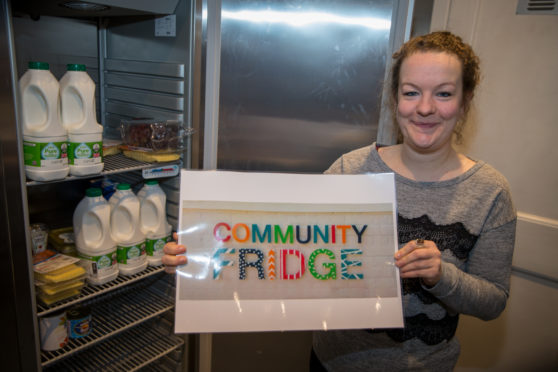 A Dundee community fridge has gained global praise after attracting more than 1,000 visitors in 18 months as part of its "phenomenal" success.
The Dundee West End Community Fridge, which was installed in August, is being used as an example of successful food-sharing by activists in Japan hoping to set up similar projects.
The fridge was set up by Gate Church to help reduce food waste and help people living in food poverty, although it was open to anyone of any background without the need for a referral.
It redistributes approximately one tonne of food a week, compared to the average community fridge's one tonne a month.
Ken Narita, who set up non-profit organisation Foodsharing Japan, visited Dundee as part of a whistlestop tour of the UK, Denmark and Germany to learn more about community fridges and foodbanks.
He said: "I want to create a sustainable foodbank in Japan with local people supporting each other."
His organisation has so far re-distributed 13,653kg of food, equivalent to 39,009 meals, taking it to charities, orphanages and shelters.
The need for foodsharing  in Japan is similar to that in the UK, with approximately one in four children living in food poverty.
West End councillor Fraser Macpherson praised Gate Church for their work  and said that he hopes Dundee could soon have a whole network of similar fridges throughout the city.
He added: "The community fridge has been a phenomenal success.
"I can only pay tribute to the Gate Church workers, who have put in so much effort to make this happen.
"I'm delighted to see international recognition of this project.
"Since it's been such a great success in the West End, it would be great to see a growth of a community fridge network in Dundee.
"I regularly park near the fridge and at all times of the day I see people there – it is clear that it's well-used."
Local businesses and residents have previously expressed concerns about potential anti-social behaviour around the fridge, but Mr Macpherson said there have not been any issues.
He said: "There were concerns at the planning stages but Gate Chcurch engaged very well with the local community to allay any worries and there have been no problems."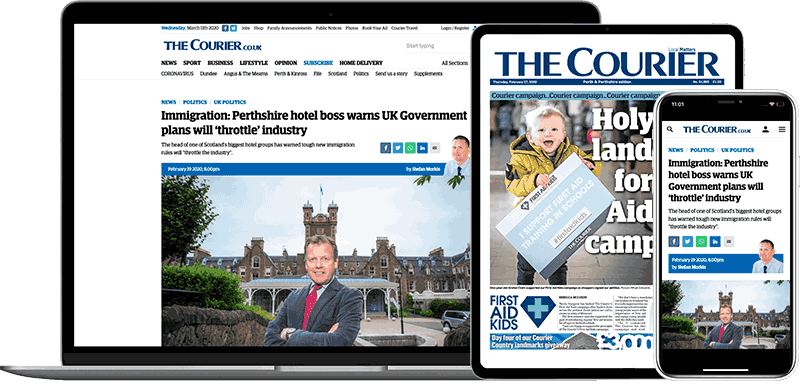 Help support quality local journalism … become a digital subscriber to The Courier
For as little as £5.99 a month you can access all of our content, including Premium articles.
Subscribe