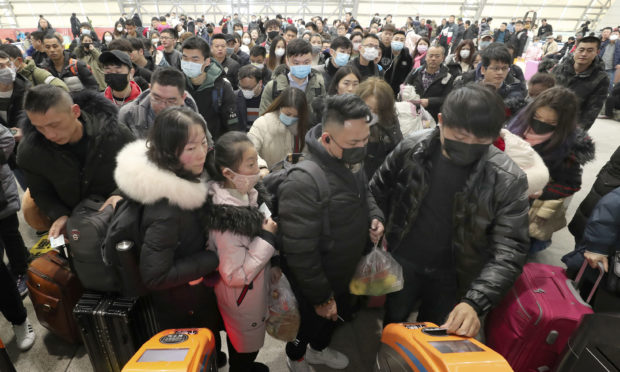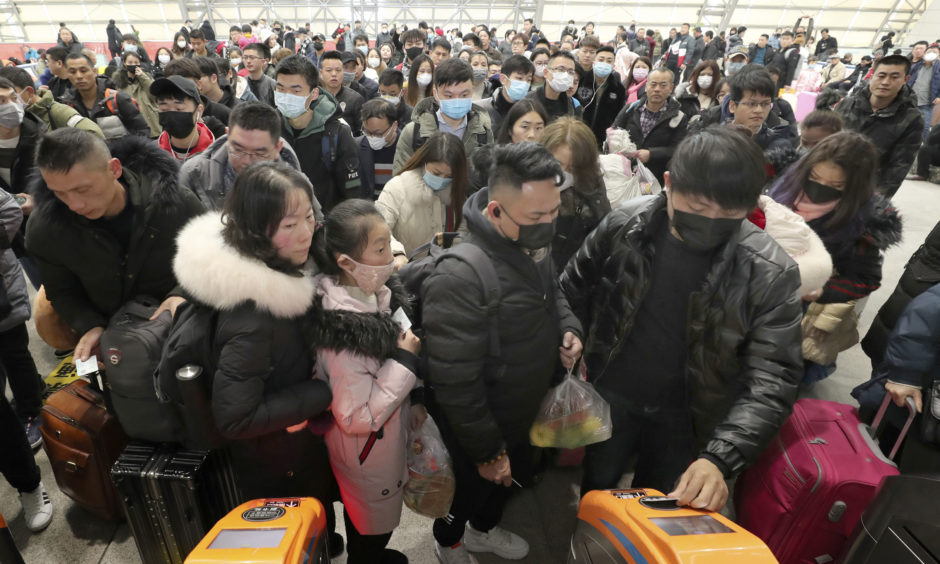 Two Scottish patients tested for the deadly coronavirus have been confirmed as cleared of the virus.
A Scottish Government spokesperson said that two tests have come back negative while a further three patients are still awaiting results.
Two of the patients are believed to have been cared for and tested at Ninewells Hospital with two others in Glasgow and one in the Lothians.
When asked, the Scottish Government would not confirm the location of those who have been cleared.
The outbreak began in the Hubei province — of which Wuhan is the capital — at the end of December.
Dundee University, which has a partnership with Wuhan University, said it is closely monitoring students who have visited the city recently.
In total there are 34 students from Wuhan studying architecture at Dundee.
Scotland's Chief Medical Officer Catherine Calderwood said: "Scotland is well prepared for these types of outbreaks – we have a proven track record of dealing with challenging health issues and the UK was one of the first countries in the world to develop a test for the new virus.
"I am being kept fully informed about the precautionary steps being taken, including timely updates on the patients who are currently being tested."
Chris Whitty, the Chief Medical Officer in England, confirmed tests on 12 other patients elsewhere in the UK have also returned negative results.
Mr Whitty said checks are ongoing on other people, but did not reveal how many were involved.
He was speaking following an emergency UK Government Cobra meeting at Downing Street.
He also stressed that the risk to the UK public still remains low.
The disease has so far killed at least 26 people, all of which occurred in China, mostly in and around Wuhan.
The city has begun building a 1,000-bed hospital after local hospitals were inundated with those reporting flu-like symptoms such as a runny nose, headache, cough and fever.
The hospital, scheduled to be completed in just six days, is being built to avoid a shortages of beds and equipment.
Only two of the deaths have so far occurred outside Hubei province.
An estimated 830 people have so far been infected within China with the number of confirmed cases outside the country currently sitting at 14.
The World Health Organisation (WHO) is not considering the situation to be a global health crisis yet as it is "too early".
A second travel-related case of coronavirus was confirmed in the United States on Friday in the city of Chicago.