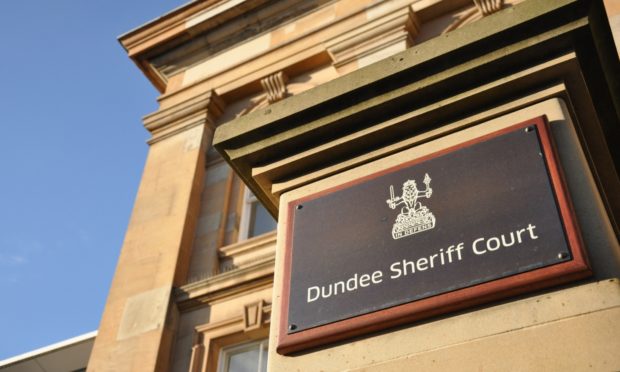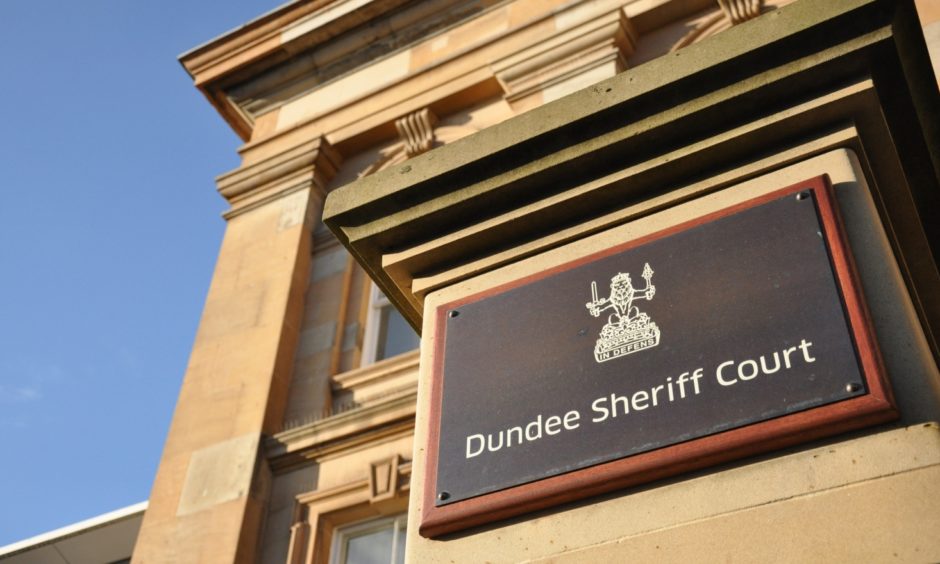 A 39-year-old man has appeared in court accused of carrying out a series of break-ins throughout Dundee over Christmas and New Year.
Peter Winks has been charged with breaking into four homes and stealing items from three of them, including credit cards he was then said to have used for a shopping spree.
He was said to have splashed out more than £250 on items including cigarettes, scratch cards and gift cards.
38-year-old Elizabeth Gorman, appeared alongside him on charges alleging that she also used a stolen credit card to purchase goods in various shops in Dundee.
Winks and Gorman, both of Dunmore Street, appeared on petition at Dundee Sheriff Court on Wednesday and made no plea or declaration.
Gorman was released on bail while Winks was remanded in custody and the case was continued for further examination.
The full charges allege between December 22 2019 and January 2 2020 Winks broke into a dwelling at Duntrune Terrace with intent to steal.
Between December 29 2019 and January 1 2020 he allegedly broke into another home on the street and was said to have stolen a bag containing medical equipment, a hammer and a torch, a television, computers, a guitar, electrical devices, kitchen utensils, power tools and jewellery.
Less than a fortnight later, on January 12 Winks was said to have broken into a property occupied in Fintry Place, allegedly stealing a bag, a wallet, alcohol, a games console, electrical devices , jewellery and a set of keys.
A fourth charge alleges that on January 16 he broke into a house in Sutherland Crescent and stole credit cards, alcohol, clothing, iPads, mobile phones and jewellery.
On the same date Winks and Gorman were said to have used a victim's credit card at Booze4You in Albert Street to buy cigarettes, e-cigarettes and scratch cards worth £56.48.
Winks is further accused of using the allegedly stolen credit card to buy goods worth £120 including a £60 gift card at ASDA on Derwent Avenue, £29.01 worth of cigarettes and scratch cards at Tesco on Crescent Road and a total of £56.83 at S&N Mini Market on Beauly Avenue and Best One, Arbroath Road on the same day.
Still on the same date, Gorman is said to have used the same card to fraudulently buy goods worth £25.14 at the Co-op on Albert Street.
A final charge states that Winks had a lock knife on Haldane Avenue on January 28.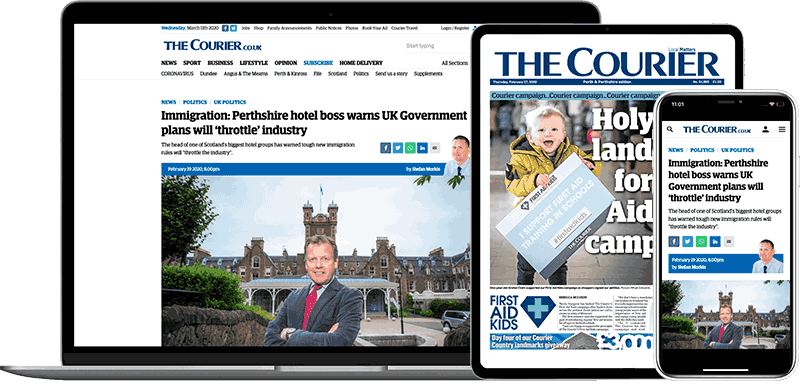 Help support quality local journalism … become a digital subscriber to The Courier
For as little as £5.99 a month you can access all of our content, including Premium articles.
Subscribe