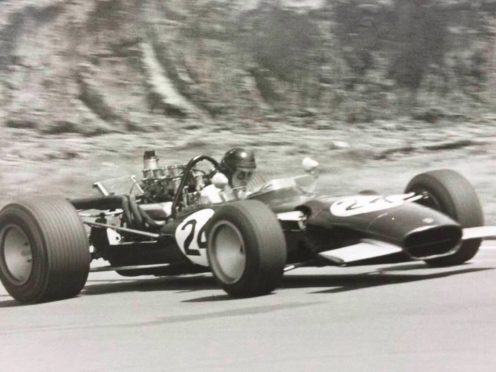 He was the mystery motor racing hero who gave his life in pursuit of the chequered flag.
Peter Hawtin raced under the name of 'Ippocastano' in case his father happened to spot him because he was strongly against him racing.
Amateur driver Hawtin was killed aged 32 in 1971 after his Cooper-Chevrolet crashed on one of the fastest sections of Oulton Park in a Formula 5,000 event.
Hawtin was also a devout Christian and was well regarded as a youth leader and among those he helped convert to Christianity was a republican bishop who became a leading critic of the royal family.
Motoring historian Richard Evans has been trying to piece together details of his life to shed new light on his achievements and his investigation has now switched to Dundee.
"It's an intriguing story involving a future bishop influenced by a young racing driver who had a short lived hobby and untimely early death," said Mr Evans.
"I'm hoping to contact Peter's family to shine a light on his pastoral work and successes in the racing world."
Hawtin, who worked as a development engineer for Aston Martin in Newport Pagnell, chose the name 'Ippocastano' because it had been in a book he had read and stuck in his mind.
Mr Evans is appealing for information in Dundee to find a work colleague of Hawtin's from Aston Martin in 1971 who is believed to have moved to Dundee after working for Rolls-Royce at the luxury car-maker's plant at Crewe.
"He was formerly an engineer at Rolls-Royce in Crewe and before that with Aston Martin and a colleague of Peter Hawtin," said Mr Evans.
"Peter lived in Oxfordshire and shared a flat with Max Robertson in Newport Pagnall during the week.
"Does Max still live in Dundee? If he does would he be able to provide Peter's family background?"
The Bishop of Willesden, Pete Broadbent, who branded William and Kate "shallow celebrities" and called the royal family "philanderers", became a Christian because of Hawtin's influence.
He said: "From a non-church background and as an avowed atheist, I became a Christian because of the prayers and example of great Christian youth leaders.
"One, Peter Hawtin, put huge time and energy into mentoring and disciplining us.
"Tragically, he was killed in a race at Oulton Park in 1971 – but he left a legacy of numerous young Christians whose lives he had influenced."
Hawtin died after he lost control when the brakes on his car apparently locked.
The car split in two with the engine and rear wheels flying into the crowd.
The remains of the Cooper caught fire with Hawtin still inside.
By the time ambulances and fire apparatus reached him and put out the blaze he was dead.
The race did not stop despite the burning Cooper at the side of the track.
Anyone with information can contact merrythought@btinternet.com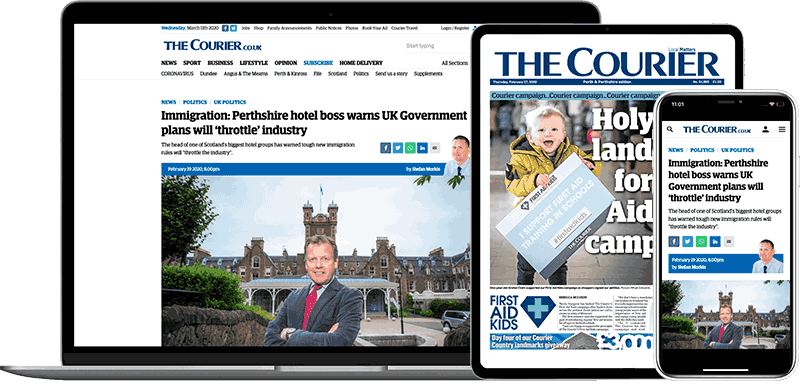 Help support quality local journalism … become a digital subscriber to The Courier
For as little as £5.99 a month you can access all of our content, including Premium articles.
Subscribe