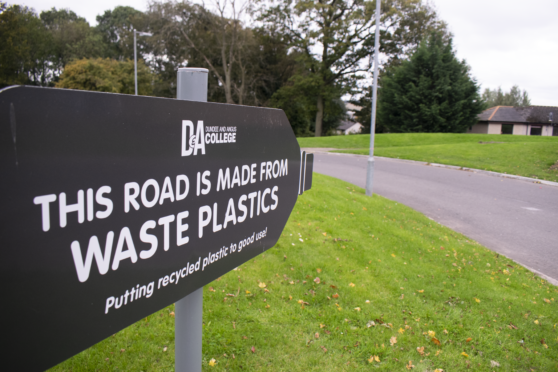 No classes will take place at Dundee and Angus College today as IT experts grapple with a third day of disruption caused by a so-called cyber "bomb".
An online attack late last week led to the shutting down of the college's computer systems.
A number of students were sent home on Friday and classes were cancelled yesterday while technicians dealt with the problem.
Last night college bosses said they had made good progress but it had been necessary to call of classes again today to allow more time to complete repairs.
In the meantime, students have been asked to attend one of three campuses to reset their passwords before attempting to access college systems such as MyLearning.
The Gardyne, Kingsway and Arbroath campuses will be open to allow students to complete the process. It should take about 30 minutes.
It is not known if classes will be cancelled again on Wednesday, but there will further opportunities to reset passwords throughout the week.
The college said bursary payments have not been affected and students are expected to attend placements as usual.
The Gardyne Gym and Swim centre will also remain closed but the Arbroath Helping Hands Nursery will be open as normal.
A college spokeswoman said a further update on the status of repairs will be issued on Tuesday afternoon.
"We apologise for this inconvenience and we appreciate your ongoing support and patience during this time," she added.
IT systems across the college were brought to a standstill late last week. It is understood the attack happened at about 3am on January 31.
Principal Grant Ritchie said he did not believe the college was specifically in the cyber attackers' sights.
"It's a mischief thing, it wasn't necessarily targeted at us," he said.
"It's one of these bombs that are just sitting waiting to go off."
A number of students were sent home early on Friday when computers began shutting down.
One student said: "All the computers were shut down and we were told we're not allowed to go near them.
"Quite a lot of people are worried. People were just sent home."