'It wasn't just a few families making a fuss': Man behind damning NHS Tayside mental health report warns there will be no quick-fixes
The man behind a damning review of mental health services in Tayside has warned there will be no quick fixes.
Dr David Strang's 133-page report found a catalogue a failings and made more than 50 recommendations for measures to bring the service into some kind of order.
The former prison chief has said he will return to Tayside early next year to review any progress that has been made.
But he has warned the scale of the challenge is so great that it will take some time for improvements to materialise.
Dr Strang said: "These are long standing problems and they won't get changed overnight.
Damning report calls for 'radical new approach' to Tayside mental health services
"I would be very suspicious if within three months they say they've sorted everything.
"A lot of these things are cultural, about attitudes, and I think those will take a while.
"It can be uncomfortable if you're admitting you've got something wrong, but it actually builds public confidence, which is what is needed."
Mr Strang said he agreed with campaigners Mandy McLaren and Gilly Murray that accountability is necessary to ensure action is taken.
He said: "We found evidence of work that was done maybe three years ago where there was a good action plan but it wasn't followed though.
"That would be partly due to a lack of continuity of people.
"It also meant there wasn't a systematic way of saying 'these are the recommendations, here is our action plan by this date and who is going to do it' and no one holding it to account.
'They killed my son': Mum hits out at NHS Tayside as report lays bare scale of mental health failings
"That is partly the Board's duty, they should be holding it to account.
"It was said to me by a number of the families at beginning of this: 'how can you make sure that's it's not just going to be a report that sits on someone's shelf'.
"By June there should be a detailed action plan saying how they're going to implement the recommendations."
Mr Strang said a "turning point" for him during the two year probe was when the call for public evidence was made.
He added: "Some people had suggested to me early on that it was just a few families causing a fuss, which speaks volumes to the attitudes of some people.
"But what was very clear to me was that it wasn't just a few families making a fuss and actually it was widespread and people's lived experience.
"Also I hadn't appreciated the extent in which staff would come forward. I was told at an early meeting 'oh the staff won't want to speak to you' as if in some way I would be hostile.
"But actually it was quite the opposite, staff were very keen to speak to us."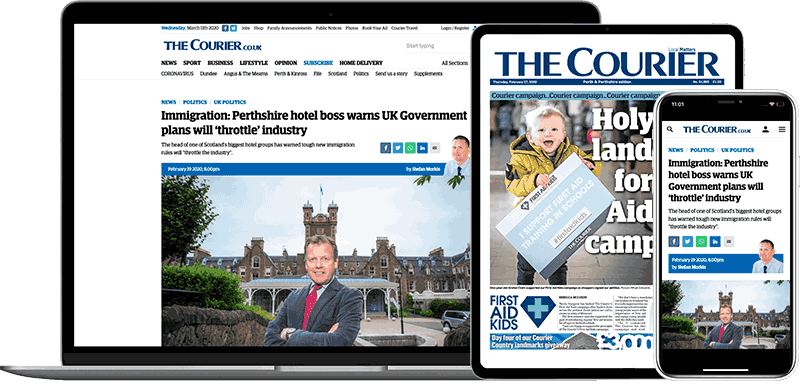 Help support quality local journalism … become a digital subscriber to The Courier
For as little as £5.99 a month you can access all of our content, including Premium articles.
Subscribe