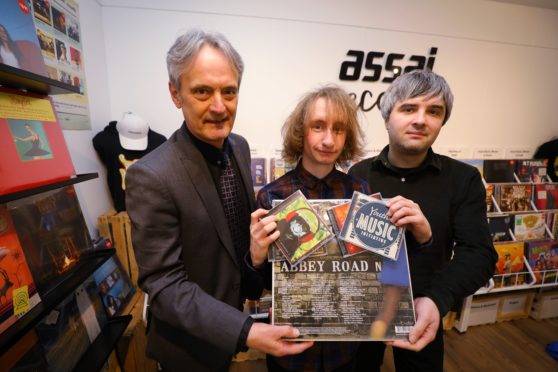 A Dundee musician will record at an iconic London music studio after a new youth music partnership was launched in the city.
Singer-songwriter Marley Davidson will travel to the capital's Abbey Road Studios, made famous by The Beatles, to oversee the mastering of his new record.
The partnership between Gardyne Youth Music Initiative (YMI) and Assai Records is aimed at raising funds to help young musicians in the city.
Young Dundonians can hone their skills in performing, writing and production as part of the scheme.
Marley is the first musician to be chosen through YSI to perform at the legendary studio to complete his latest five-track mini album.
He will work with Mercury prizewinning Frank Arkwright, a mastering engineer who has worked with some of the biggest names in music, such as Arcade Fire, Oasis, The Smiths and Biffy Clyro.
Marley, whose music is described as classical cinematic pop, said the opportunity to have his record mastered at the London studio is a dream come true.
He said: "The idea when I started to record the album was to do something great with it and set some goals.
"So going down to London to complete it at Abbey Road is the perfect challenge and to be able to say we did it at such an iconic studio would make me feel proud."
Project participants have produced five albums showcasing their achievements, which can be purchased at Assai Records for a donation, with funds raised going to support youth music in the city.
YMI project manager Mike Brown, said: "Through these projects, we have successfully engaged and mentored around 250 young musicians and 60 young people interested in sound production to provide various opportunities in the industry, through music creation and production.
"The relationships of young people involved in these projects have now developed a healthy creative community and various projects and initiatives are now supported through a collaboration between ourselves and the young people involved.
"A lot of the kids have also gone on to join or form bands or musical projects both locally and across Scotland while some are actively working in the UK music industry."
Assai Records boss Keith Ingram, said: "It is vital that Dundee's young musicians are given the opportunities that YMI projects provides, we are delighted to support this initiative and hopefully give Marley the experience of working at Abbey Road."
All five volumes of the albums can be purchased for a donation at Assai Records in Union Street.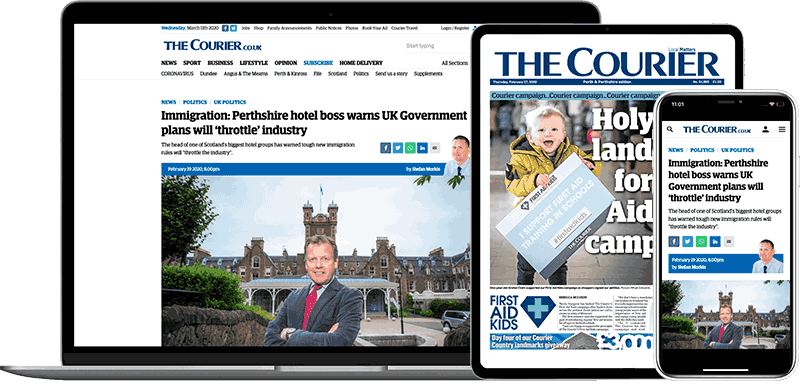 Help support quality local journalism … become a digital subscriber to The Courier
For as little as £5.99 a month you can access all of our content, including Premium articles.
Subscribe