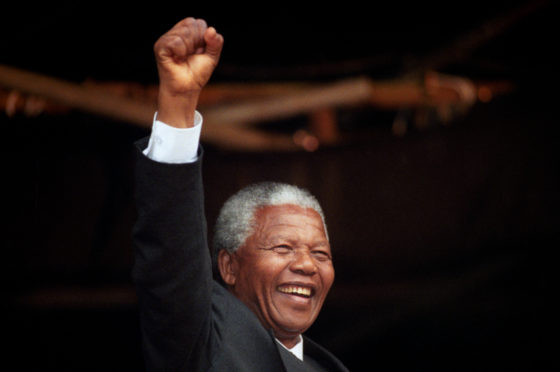 He was the anti-apartheid hero who went on to become the father of democratic South Africa.
Nelson Mandela's presidency in 1994 marked both the end of a racist regime and the country's embrace of racial reconciliation.
Dundee recognised Mandela's fight to free his fellow countrymen from apartheid by making him a freeman of the city in 1985 while he was still in prison.
Now there are calls for Dundee to do more to mark the legacy of Mandela, 30 years since he was released from prison in February 1990 after spending 27 years split between Robben Island, Pollsmoor Prison, and Victor Verster Prison.
Labour West End councillor Richard McCready said: "I am proud of the work of my predecessors on the council who made Nelson Mandela a freeman of the city of Dundee at a time when he was still imprisoned by the apartheid regime in South Africa.
"They also marked Mandela's contribution with a plaque in the Central Library.
"I think that we should be proud of Nelson Mandela's connection with Dundee and of the Dundonians who supported him when he was imprisoned.
"I think that we should be looking for ways to mark Mandela's legacy in the city.
"I know that there are plans for a statue of Nelson Mandela in Glasgow and whilst I do not think we should replicate that I do think that we should look at ways of making sure that young people in the city are aware of Mandela and his link to Dundee.
"I have written to Leisure and Culture Dundee as the operators of the Central Library and the South African Honorary Consul in Scotland to see if there is anything that we could do to mark the legacy of this great man in our city."
In 1961, Mandela was arrested for treason, and although acquitted he was arrested again in 1962 for illegally leaving the country.
Convicted and sentenced to five years at Robben Island Prison, he was put on trial again in 1964 on charges of sabotage.
In June 1964, he was convicted and sentenced to life in prison.
Glasgow was the first in the world to make him a freeman in 1981 while Mr Mandela was in prison.
In Scotland, Aberdeen followed in 1984, Dundee and Midlothian in 1985, and Edinburgh in 1997.
In 1989, F.W. de Klerk became South African president and set about dismantling apartheid and in February 1990 ordered the release of Nelson Mandela.
On his visit to Glasgow in October 1993, Mandela said: "While we were physically denied our freedom in the country of our birth, a city 6,000 miles away, and as renowned as Glasgow, refused to accept the legitimacy of the apartheid system, and declared us to be free."
A year later Mandela was elected South Africa's president.
He retired from politics in 1999, but remained a global advocate for peace and social justice until his death in December 2013.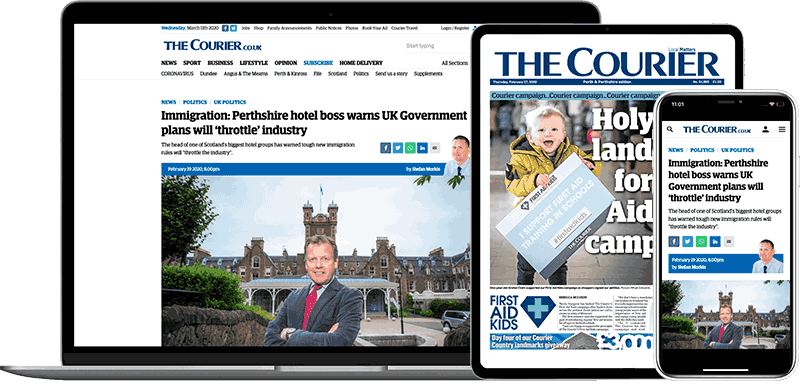 Help support quality local journalism … become a digital subscriber to The Courier
For as little as £5.99 a month you can access all of our content, including Premium articles.
Subscribe