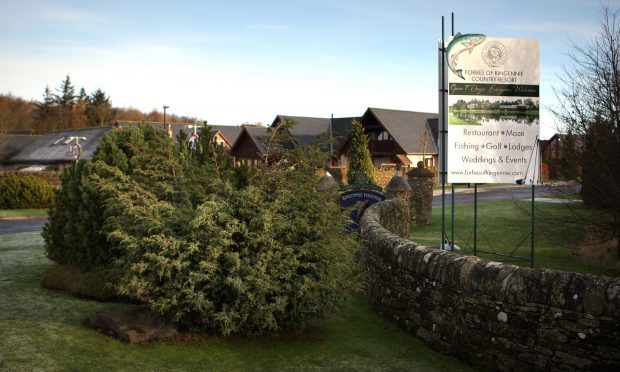 A toppled tray of drinks which led to fisticuffs at an Angus wedding has cost a Dundee man dearly.
Lee Boyle didn't see the funny side when he heard the drink had been spilt on him "for a laugh" at the Forbes of Kingennie gathering and whacked the family friend in a punch-up towards the end of the night.
The 36-year-old has now been fined and ordered to cough up £250 compensation to his victim for an offence a sheriff said had soured what should have been a happy occasion.
Boyle, of Bruce Road, Dundee appeared before Sheriff Derek Reekie at Forfar where he pled guilty to assaulting Nathan Bowles at Forbes of Kingennie on April 27 last year by punching him on the head and repeatedly attempting to punch him on the body, to his injury.
Depute fiscal Jill Drummond said the victim was speaking to other guests at the front door of the venue around 11.30pm when the accused came out and, without saying anything, punched him.
The court was told other witnesses thought they heard Boyle saying: "Why did you embarrass me in front of the family."
Ms Drummond added: "The accused has then attempted to throw further punches at Mr Bowles, who grabbed him in an attempt to protect himself.
"Both struggled with each other until they were separated by other wedding guests."
Boyle was then put in a taxi home and although the victim suffered bruising and a graze above his eye, he did not require medical attention.
The victim said he had spilt a drink on the accused, but had apologised, replaced it and thought they were on good terms after the incident.
Solicitor John Boyle told the court his client had been sitting at the same table as Mr Bowles and a tray of drinks had been spilt over him.
"The initial impression was that it was accidental but I understand he told other family members at the table he had done it for a laugh," he said.
"There is limited contact with the other family members and they have put this behind them."
Sheriff Reekie told Boyle: "Weddings are supposed to be enjoyable occasions rather than involving drunken behaviour with no justification whatsoever.
"I'm concerned you've a previous conviction for assault with a relatively modest fine."
Fining Boyle £400 in addition to the compensation order, the sheriff added: "I don't need to tell you that you're accumulating a record which, if you come before the court again, may now lead to matters being dealt with in a different way."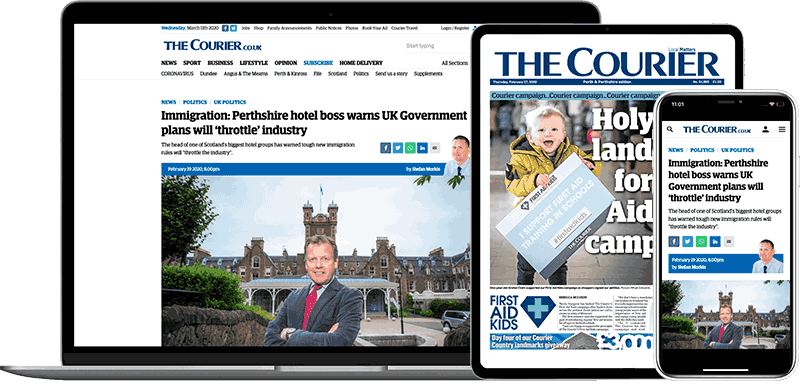 Help support quality local journalism … become a digital subscriber to The Courier
For as little as £5.99 a month you can access all of our content, including Premium articles.
Subscribe