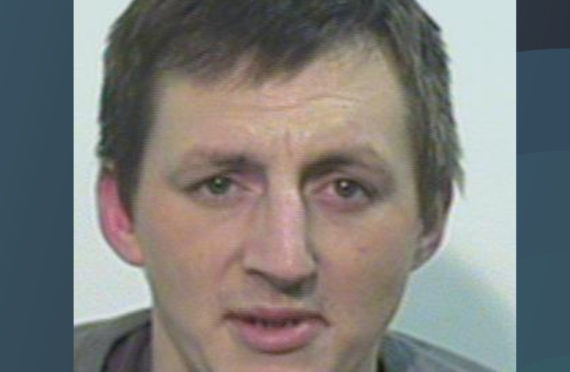 A Tayside man branded a danger to women has been jailed for eight years for attempting to murder his partner.
Dennis Cox, 33, subjected Janine Stewart to a terrifying attack at a house in Balunie Avenue, Dundee, on November 20 2018.
Cox punched and bit Ms Stewart and compressed her neck, before throwing her across the room. He also attacked her on April 12 2019 by grabbing her round the neck in a sleeper hold, to her permanent impairment and permanent disfigurement.
Cox was also found guilty of assaulting George Lamb by striking him with a hammer and attempting to strike him with knives at a flat on Ballidean Road, Dundee, on March 31 last year.
At the High Court in Glasgow, Cox, who has 41 previous convictions, including for domestic abuse and stalking, was branded a danger to women and at high risk of reoffending.
Judge Lord Arthurson told him "You have shown a lack of remorse and are assessed as being at a high risk of causing harm to females you are in a relationship with.
"You present a high risk of serious harm to the public."
Lord Arthurson ordered Cox to be monitored in the community on licence for two years after his release from prison.
Defence counsel Tim Niven-Smith said: "Mr Cox is clearly a risk to those women he is in a relationship with. This woman received very significant injuries and she required medical treatment."
Sentence had been deferred so the judge could obtain reports about Cox's character and the risk he poses to the public.
Cox pled not guilty to all charges but jurors found him guilty following a week-long trial at the High Court in Edinburgh.
During the trial, Mr Lamb, 32, of Dundee, told the court he knew Cox and another woman who Cox was seeing at the time.
On the evening he was attacked, he said this woman was staying at his then-home at Ballindean Road.
Mr Lamb said Cox had contacted him to ask if she was there and he had lied and said she was not.
He said he later heard banging on his door and Cox suddenly appeared inside then hit him with an object.
He added: "I wasn't exactly sure what it was. I thought it was maybe like a hammer."
Mr Lamb said: "I thought to myself, I need to get out of here.
"He wasn't happy that I didn't tell him she was there."
He said he ran and managed to get past Cox but then noticed his head was bleeding.
He said Cox then continued to assault him with the hammer.
Mr Lamb phoned an ambulance and Cox was later arrested by police. He first appeared in court in connection with the charges on April 16 last year.
Police welcome sentencing of 'violent and controlling' Cox
Following the sentencing of Cox, Detective Inspector Caine McIntyre of Police Scotland's Domestic Abuse Task Force praised his victim for coming forward to officers.
He added: "Dennis Cox is an extremely violent and controlling individual. Cox will now serve a significant custodial sentence and thereafter will be subject to supervision to restrict his ability to inflict harm on others in the future.
"I would like to take this opportunity to praise the victim in this case for their bravery in coming forward and hope the sentencing of Cox provides them with some closure.
"I hope other victims of domestic abuse see this sentence today and find the courage to come forward and speak out.
"This conviction sends out a clear message that domestic abuse crimes will be robustly investigated by Police Scotland and has no place in our society.
"If you are experiencing abuse, I would encourage you to contact police who can provide reassurance and support about those next steps."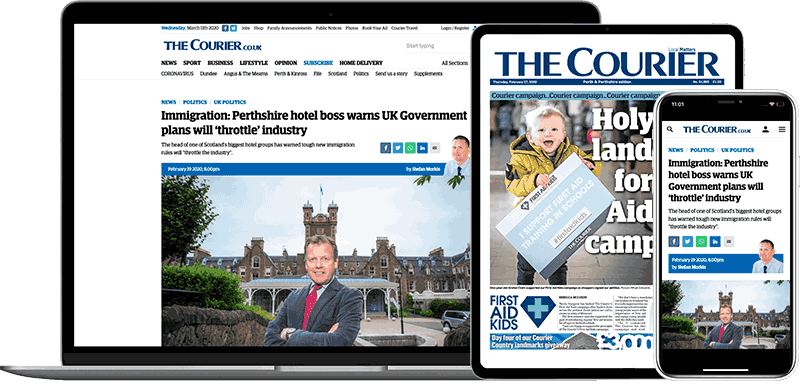 Help support quality local journalism … become a digital subscriber to The Courier
For as little as £5.99 a month you can access all of our content, including Premium articles.
Subscribe