Close to 600 former Michelin Dundee workers have found new jobs
Hundreds of former workers at Dundee's Michelin tyre factory have now found "positive destinations", bosses have said.
John Reid, Michelin factory manager and the interim chief executive of the Michelin-Scotland Innovation Parc that will take its place on the site, said 451 employees were confirmed to have passed through a system set up to support workers into new jobs.
However, he said an informal tally may be closer to 600 workers.
Around 60% of those were now earning the same money or more, he said, after concerns the local economy would be unable to support the large number of high-skilled workers entering the labour market.
Many of the 40% of workers who were now earning less were doing so through choice, he added.
In November 2018, around 850 Michelin staff were told that tyre manufacturing at the large Baldovie Rd complex would cease in 2020.
On Thursday Mr Reid gave an update to delegates visiting for a flagship energy storage conference on the work the company is doing to support its former staff.
He said fewer than 400 workers were still looking for a new position, highlighting their skills to the potential employers at the event.
He said the company had been clear from the outset that "everyone finds a solution" as Michelin wound down tyre production at the factory.
He outlined a package of support for every member of staff, characterising it as a bid to "keep that smile on Jack's face" – named after one long-serving member of staff who had joined the company as an apprentice.
That included 46 mental health first aiders.
Mr Reid said: "Together we work harder than we've done before to find positive solutions for everyone in our team.
"We said we were going to do this our way, we're going to be positive and confident, enjoy our successes and leave our factory with our heads held high, because why shouldn't we?"
He went on to say that the team were planning on holding the "biggest rave that Dundee has ever seen" when the factory finally ceases tyre manufacture in June.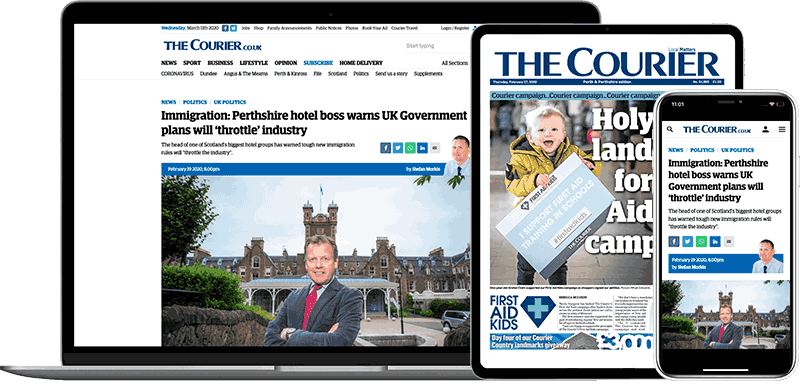 Help support quality local journalism … become a digital subscriber to The Courier
For as little as £5.99 a month you can access all of our content, including Premium articles.
Subscribe