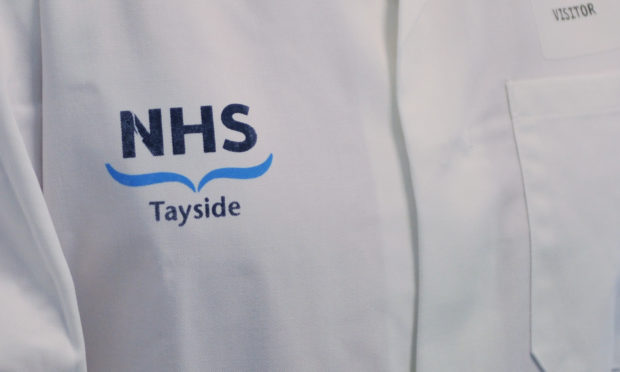 NHS Tayside has been warned it must show the public it is listening following a highly-critical report into mental health failings.
Employee director Jenny Alexander made the plea at Tuesday's meeting of Dundee Integrated Joint Board (IJB).
Dr David Strang's independent report into mental healthcare provided by NHS Tayside and its IJBs was published on February 5 and revealed a catalogue of problems with trust and support.
The report called for a "fundamental redesign" based on a new culture of trust and respect and said the "most striking lack of governance" was the absence of a mental health strategy.
It also highlighted the need for improvements to referral systems, communication, and support for junior staff and an assurance that bullying "is not tolerated anywhere in mental health services in Tayside."
Ms Alexander said: "You must listen to the staff.
"You must listen to the carers. You must listen to the clients. My plea is we do carry out what David Strang has said.
"If you don't have your staff on side you won't get through these 51 recommendations. We need to show the public we are listening."
NHS Tayside has developed an action plan to "identify, prioritise and assign the actions and improvements" that will be progressed in order to address the 51 recommendations in the inquiry's final report.
The action plan will be presented at Thursday's meeting of NHS Tayside Board.
Arlene Mitchell, locality manager with Dundee Health and Social Care Partnership, described the report as a "very difficult read".
She said there was a real attitude among staff for "radical change".
Members of Dundee IJB were informed that meetings took place with a "significant number of staff" following the publication of Dr Strang's report to "distil the narrative report into a briefer form and begin to shift the position from the identified issues within the service to what may need to happen to address these".
Dr Strang, a former prison inspector and chief constable of Lothian and Borders Police, launched the inquiry in September 2018 following campaigning by bereaved families.
Evidence gathered during the probe showed a lack of trust and respect between patients, staff and management with the health board accused of being defensive and calling patients "problematic".
The report said Tayside had adopted a "defensive" position on too many occasions which had left the impression of wanting to protect its reputation at all costs.
The Scottish Government has already provided a package of support to NHS Tayside since Dr Strang's initial report was published in May 2019.