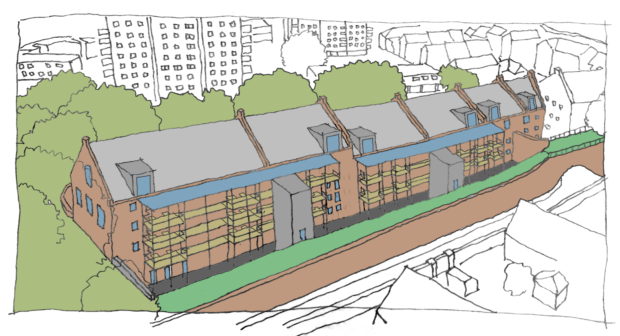 Lochee residents voiced mixed opinions on plans to re-develop a former jute mill into social housing.
Hillcrest Housing plans to transform the B-listed Burnside Mill in Dundee, on Milne's East Wynd, into 69 flats for rent.
The site comprises a stone-built warehouse wing of the Camperdown Works complex, formerly known as the world's greatest jute works.
There would be a mixture of one, two and three-bedroom apartments, as well as 33 parking spaces and bike storage.
A pre-planning stage public engagement event was held at Lochee Community Hub on Wednesday.
Local resident Michael Vine, who lives on Whorterbank opposite the derelict mill, said: "It's going to be a lot better seeing it used rather than sitting empty.
"At the moment it's run down, there are holes in the roof, pigeons everywhere and youths gather there to smoke things they shouldn't be smoking and to spray graffiti.
"Using the building for something worthwhile will benefit the community."
Fellow Whorterbank resident Don McGee, 62, was less keen due to concerns about parking and potential anti-social behaviour.
He said: "A major concern is there's just no room for cars as it is – Lochee is absolutely packed.
"There's also the issue of noise. I've been living here for nearly 30 years with nothing overlooking us, and suddenly we're going to have people's windows looking in.
"If it's social housing it's going to be a high density of people with problems.
"We had problems with our previous neighbours who were moved in by the council, so I'm concerned about more anti-social behaviour."
Anders Akermo of developer AG Akermo said the consultation had been a success.
He added: "I think it's been positive.
"We've had a lot of positive comments, some negative, but on the whole people are excited that this derelict building will be re-developed.
"We have consulted with the council about the housing need and demand in Lochee, and this development will meet that."
The section of the mill to be converted was last used as the former Polysport sports hall but this closed more than 20 years ago.
A number of planning applications have been submitted to convert the warehouse over the past few decades but plans have never materialised.
A Hillcrest spokesman said: "We're delighted to be working in partnership with G Paterson Architect and developer AG Akermo to undertake an exciting development of up to 69 affordable homes in the historic Burnside Mill, which was part of Dundee's iconic Camperdown Works.
"These good quality energy efficient apartments will provide a fantastic boost to Dundee's affordable housing provision while giving tenants a home they can be proud of, steeped in history and character."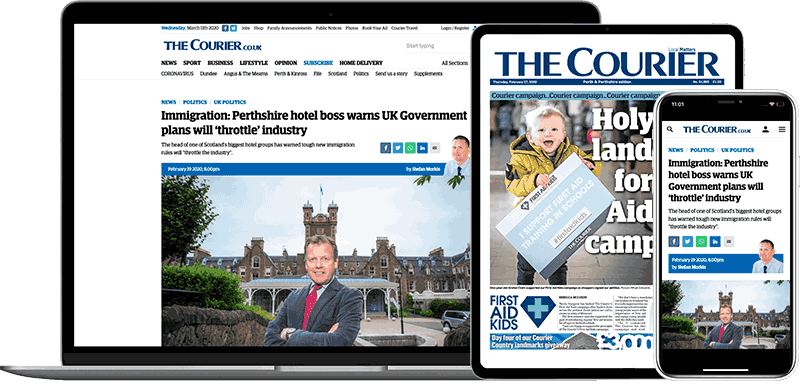 Help support quality local journalism … become a digital subscriber to The Courier
For as little as £5.99 a month you can access all of our content, including Premium articles.
Subscribe