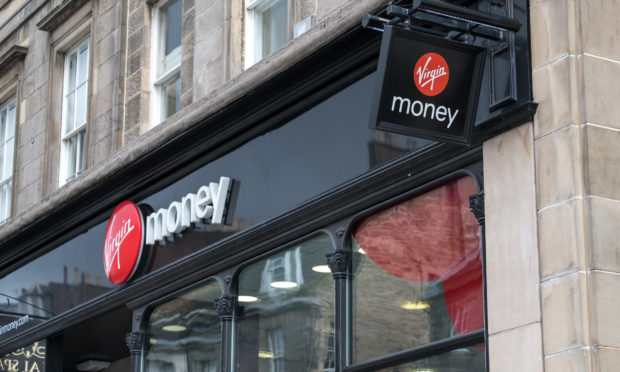 Jobs are at risk after the closure of a Perthshire Clydesdale Bank was announced – with another branch in Dundee due to merge with Virgin Money.
The store on Crieff's West High Street will close its doors on June 3 2020.
It comes as a result of the integration of Clydesdale Bank, Virgin Money and Yorkshire Bank.
Dundee's current Virgin Money branch on High Street will also close and merge with the Clydesdale at City Square. It will reopen under the Virgin brand on August 19 2020.
In total, seven Scottish Clydesdale outlets are closing as a result of the merger – with five being "consolidated" with Virgin stores.
Virgin Money said it is closing a 22 branches across the UK as a whole in 2020, and will be consolidating a further 30 branches within other nearby locations.
The bank also announced that about 500 full-time equivalent roles will be cut across the business, including 215 in its branches.
Virgin Money says it intends to find "alternative roles" for employees within the business but added that "a number of colleagues will be at risk of redundancy and subject to the group's redeployment process".
For those affected by the Clydesdale closure in Crieff, the nearest branch for customers will be 17 miles away in Perth.
Virgin Money UK PLC plans to have all Clydesdale and Yorkshire Banks operations under its brand by 2021.
Group business transformation officer at Virgin Money UK Lucy Dimes said: "The decision to close branches is never taken lightly.
"The changes announced today are focused on consolidating branches where there is another Clydesdale Bank/Yorkshire Bank/Virgin Money location within half a mile as well as closing a number of branches to reflect changes to customer demand.
"As our customers change the way they want to bank with us, we are evolving the role of our stores – investing in all of the ways that customers are choosing to bank with us, including a reimagined Virgin Money presence on the high street.
"Following the unveiling of three new Virgin Money stores in December last year, the full rebrand of our national network of 166 stores begins in April and will be completed by September this year."
For more on this story, read Thursday's Courier.