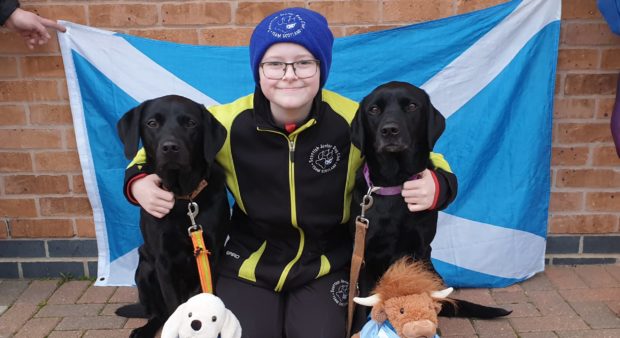 When he first got a dog at age six, autistic Ruaridh Findlay couldn't have imagined he would one day qualify for Crufts with his canine friends.
The Dundee schoolboy, now aged 12, struggles with memory, being around strangers and low confidence due to his autism and ADHD.
He always thought his conditions would hold him back but has finally realised his dream of qualifying to compete in the UK's biggest dog show.
Inspirational Ruaridh, a pupil at St Paul's Academy, will travel to Birmingham to show off his black Labrador Bonnie and his gran's dog, called Beauty, on Thursday and Saturday.
Ruaridh's gran Jeanette Patterson, 75, said: "He is so excited.
"He and the dogs have qualified for the biggest dog event, there will be people there from all over the world.
"It's hard to qualify, so it's a big achievement.
"For us it's not about him winning, it's about taking part, enjoying himself and boosting his confidence.
"Rhuaridh doesn't have much confidence, he struggles to remember the agility route and it's hard for him to get to know new people. He didn't think he would qualify.
"Fortunately he already knows a lot of the other kids through dog training events."
Jeanette explained the dogs have a calming effect on Ruaridh when he struggles with symptoms of his conditions, such as meltdowns.
The dog training community has also provided him with a social circle and structure outside of school.
Jeanette added: "Rhuaridh's mum was training a Collie that she had when he was little, and she'd take him in his pram to dog shows.
"When he was six we got him his own dog, Bonnie. She has been so good for him, really calms him down.
"They go to Blair Cochrane Agility Club and do things like jumps, tunnels and guiding the dog through the course.
"At Crufts Ruaridh will be competing in a junior singles event and also in a pairs event with a friend and his dog.
"They will have to do a relay where one dog passes a baton to the other."
Jeanette said Ruaridh's school have always been supportive of him and his activities, adding: "He's at a mainstream school and they always get him help in his classes if he needs it.
"We are hoping that everything goes well for him at Crufts."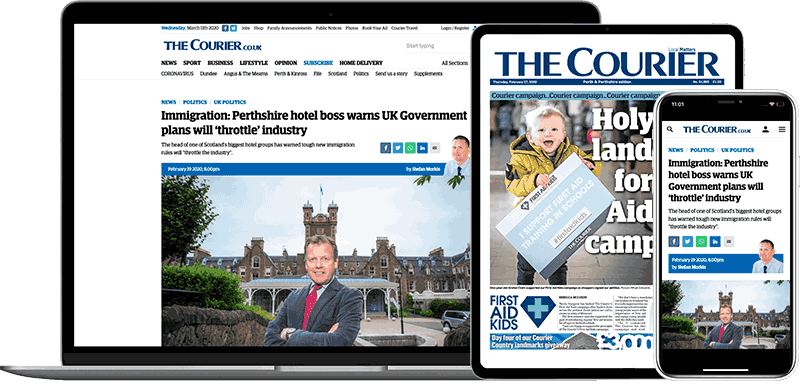 Help support quality local journalism … become a digital subscriber to The Courier
For as little as £5.99 a month you can access all of our content, including Premium articles.
Subscribe