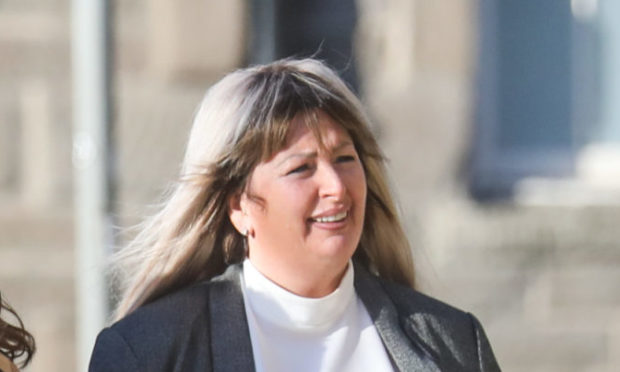 Lottery millionaire Gillian Bayford was admonished by a sheriff on Tuesday after she admitted shoving her ex-partner.
The 47-year-old, who scooped a record-breaking Euromillions win of more than £148 million with her former husband in 2012, had been due to stand trial for repeatedly assaulting Gavin Innes, 46, a domestic abuse campaigner, while they were together.
However she pled guilty to a reduced charge of behaving threateningly and abusively towards him – a domestically aggravated statutory breach of the peace – by struggling with him, shouting at him, and pushing him on two occasions on October 1 and 5 2017.
Sheriff Lorna Drummond said she was prepared to admonish Bayford due to her good character and extensive charity work.
Dundee Sheriff Court was told Innes had conducted "a vendetta" against Bayford, calling social workers with unfounded allegations abut the way she cared for her children and boasting to friends that she was his "pension fund".
On the day of the first incident, the pair had argued at Bayford's property in Braeside, Auchterhouse, in a dispute over babysitting.
When Mr Innes refused to leave the property, Bayford took hold of him and struggled with him in an attempt to remove him.
The pair then argued over the same matter in Bayford's car on October 5, outside Mr Innes' sister's property on Adam Drive, Dundee.
Bayford's defence solicitor said she opened the passenger door and tried to push him out. Mr Innes then left, taking Bayford's phone and keys with him.
Murdo MacLeod QC, defending, said Bayford's life had changed dramatically since she and her former husband Adrian won the lottery.
He said: "It's perhaps a bit of a cliche now, but it was a mixed blessing. It placed a great strain on her marriage and she split up from her husband in 2013.
"She moved to Dundee and built up a substantial property portfolio, but she became very wary of people's motives in developing friendships with her, suspicious of people's intentions, and had great difficulties in forming new relationships."
He said Mr Innes had had been in the year below her at school and and "romance blossomed" after they got back in touch.
He said: "He was on benefits and could scarcely afford heating and food and his family were struggling. She was extremely generous towards him."
He said Bayford was devoted to charitable causes, including fundraising for the Childrens' Hospice in Kinross, the Oor Wullie Bucket trail, and other groups, and bitterly regretted her relationship with Innes.
"She has been through hell on earth," he said.
Sheriff Lorna Drummond QC told Bayford the offence was "at the lower end of the scale" and she was prepared to admonish her.
She added: "You clearly do a lot of important work in the community, and I take that into account, and that you have been under a lot of stress and strain following this."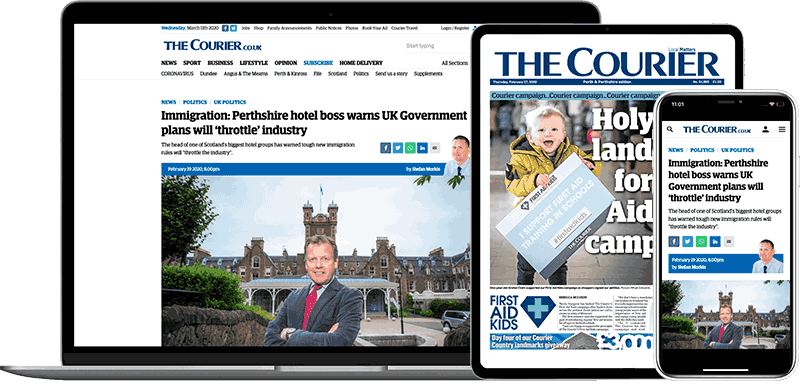 Help support quality local journalism … become a digital subscriber to The Courier
For as little as £5.99 a month you can access all of our content, including Premium articles.
Subscribe