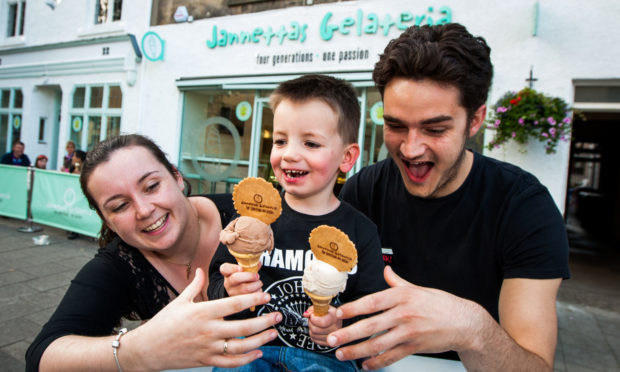 An empty Dundee waterfront site could be taken on by one of Fife's most popular ice cream parlours.
Jannettas Gelateria of St Andrews have launched a bid to expand into the vacant Slessor Gardens pavilion cafe located just off the city's South Crichton Street.
Staff at the family-run ice cream parlour, which has been a fixture of the seaside town for 112 years, submitted a building warrant to Dundee City Council this week.
Jannettas are proposing opening the pavilion as a gelateria and takeaway and hope to move in as soon as possible, subject to approval from the local authority.
The building warrant proposes changes to "lighting, finishes and plumbing" at the site.
Jannettas, which is based on St Andrews' South Street, is one of the town's most popular takeaways. It is frequently packed out the door during the summer months.
It was founded by Bennett Jannetta, a migrant from the village of Atina in Italy, at the turn of the 20th century and has been in his family for four generations.
The store is now run by Nicola Hazel, Bennett's great-granddaughter, and her husband Owen.
Co-owner Owen said: "We have submitted a building warrant for the pavilion for Slessor Gardens. We're hoping to open an ice cream parlour in this site, bringing a flavour of our four-generation St Andrews gelateria to Dundee.
"We have a huge number of loyal customers from the city and beyond, and are really keen to be able to provide them with our ice cream locally.
"Slessor Gardens is an outstanding site and I think people from all over Dundee will enjoy using the space – and of course trying delicious ice cream."
Jannettas' ice cream is made using traditional Italian machinery and offers more than 50 flavours.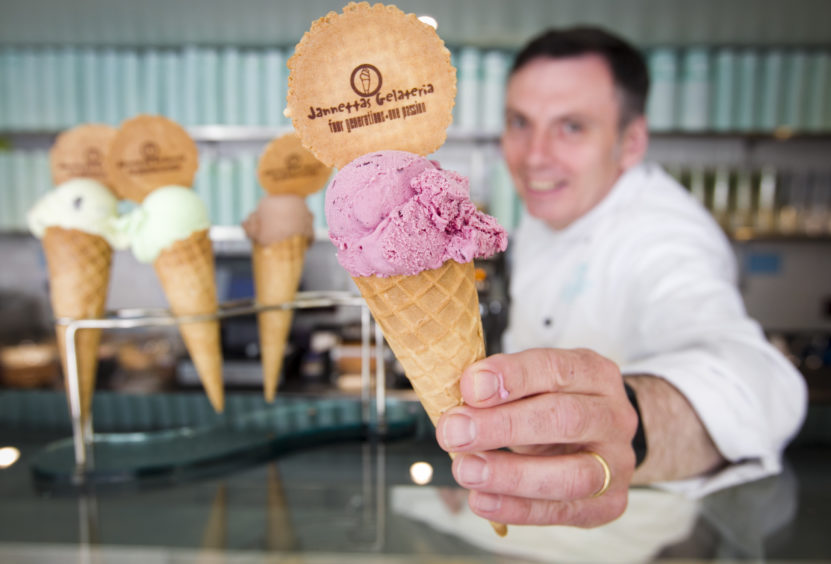 The pavilion was built in October 2018, costing the council £97,888 to construct as part of its waterfront regeneration.
The local authority receiving backing to turn the building into a cafe in November of the same year.
In 2019 the local authority then added seating at the site, but it has since remained empty.