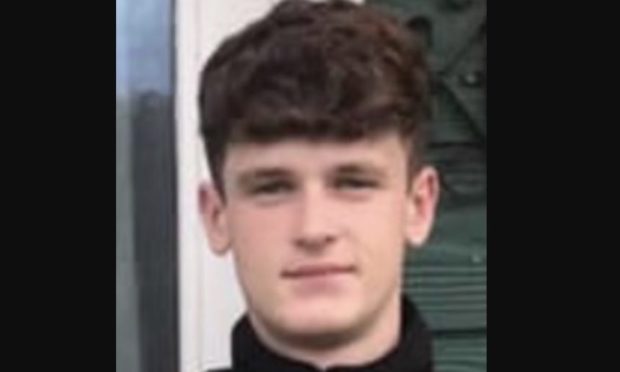 A fundraiser for the family of tragic teenager Cairn Rankine has smashed through the £10,000 barrier.
The 15-year-old died on Thursday evening in Dundee after he was hit by a car while cycling on Pitkerro Road.
Paramedics battled for around an hour to save the popular football fan and army cadet but he was pronounced dead at the scene.
James Whyte set up a Justgiving page after the tragedy, which broke through the £10,000 barrier on Sunday.
'I held you and the angels took you away': Heartbreaking note for tragic Dundee cadet Cairn, 15
After the initial fundraising total was hit in less than two days, Mr Whyte posted on the page.
"We have reached the massive target of £10k which is absolutely fantastic so thank you to everyone who has helped.
"I know the family are completely overwhelmed by everyone's comments, generosity and prayers.
"But please continue to donate as every penny we can raise is a moment less for the family to worry about bills to pay while off work grieving."
Friends, family and strangers sent the family their best wishes by leaving messages on the page.
Paula Hampton wrote: "Dundee has shown once again we support our community through the hardest of times and come together.
"I hope this helps ease some of the pressure for his family during this heart breaking time for them, sleep tight wee man xxx."
The welcome message on the Justgiving page read.
"Our friends have suffered a tragedy that every parent fears with the loss of their son Cairn.
"The sudden loss of their wonderful little boy is impossible to understand and is something life could never prepare you for.
"The purpose of this is to raise as much as possible to help the family give Cairn the best possible send off that he deserves & take the financial worries away at a devastating time.
"Let's all pull together for this heartbroken family and show them they are not alone and we are all here for them in any way we can help."
The family issued a statement on Friday, saying they were "devastated" by their loss.
It read: "'As a family we are devastated by our sudden loss, Cairn was a much loved son and was a brother to two sisters.
"He was pupil at Morgan Academy in S4 where he had great friends.  He was also a Lance Corporal in Army Cadet in the Medics, along with assisting at Stobswell Army Cadets.  Cairn was also a big football fan."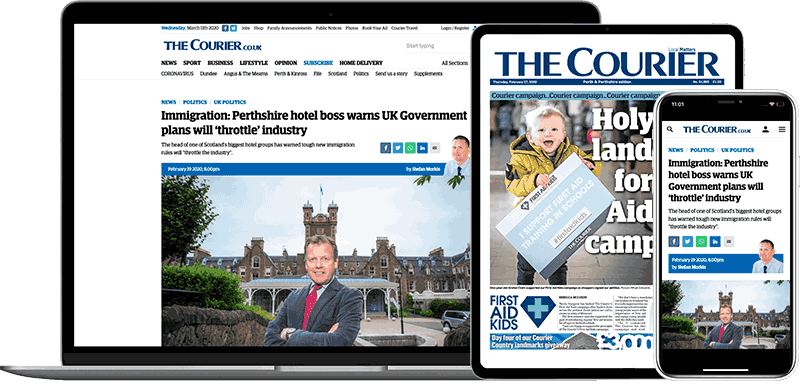 Help support quality local journalism … become a digital subscriber to The Courier
For as little as £5.99 a month you can access all of our content, including Premium articles.
Subscribe