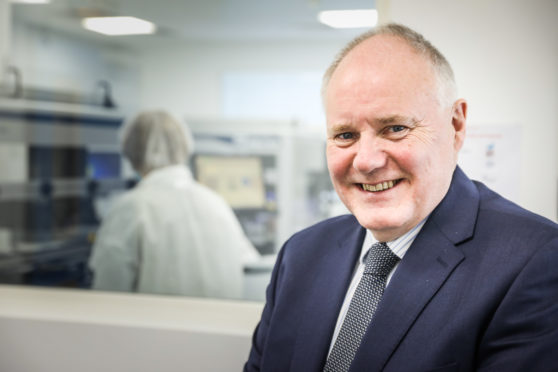 Controversial policing techniques such as facial recognition technology will become "more intrusive", according to the watchdog's forensics chief.
Tom Nelson, director of forensic services for the Scottish Police Authority, called for a "public conversation" about the use of biometric data in the justice system.
This includes established sources, such as the collection of DNA and fingerprints, and emerging technologies such as facial recognition and walking gait analysis, which are not currently used in Scotland but are being considered.
Mr Nelson said: "We haven't been good at having that public conversation.
"People should be aware of what they're getting, what they're not getting. As people are walking round the town their images are being picked up on different devices."
He called for the public conversation while visiting the Scottish Police Authority's forensics base in Dundee – the home of national DNA database.
"We want to have that public conversation, but have that reassurance that whenever it comes into the forensics and the police arena this is how we deal with it.
"And particularly moving forward, if there's an introduction of new technology, how are we going to do that in the future?
"There's no doubt about it, biometrics has the potential to become more and more intrusive and the public need to understand if that is the way we want to move forward as a community."
The Metropolitan Police has announced plans to roll out facial recognition technology, which is able to watch thousands of people quickly and check them against a list of suspects.
Police Scotland initially planned to use the technology but has put the move on hold.
Mr Nelson spoke to The Courier as MSPs agreed new legislation to create a Scottish Biometrics Commissioner, who will have a remit to bring "clarity" over the controversial area.
He said tackling public misconceptions would also be one of the first jobs in their in-tray and he is was "concerned" about basic errors, such as assumptions on the use of DNA.
"People say to me you've got my DNA, can you tell me X,Y and Z. We can't -it's effectively a barcode. That's all we get.
"You could look at other areas of DNA, where you could get more information about the individual. Is that right? Are the public aware of how limited it is?"
Justice secretary Humza Yousaf welcomed the Scottish Biometrics Commissioner Bill's successful passage through Holyrood.
The bill creates an independent commissioner to advise in the area and to oversee police policy and practice.
Mr Yousaf added: "This is an important day for the Scottish Biometrics Commissioner Bill which deals with some of the key societal issues of our time – touching on human rights and ethics as they relate to police use of very personal information.
"The role of biometrics is fast becoming vital to the way in which Scotland is policed, and crime is investigated and prosecuted.
"Through this Bill we will make sure that Scotland's approach to biometric data, including new technologies such as facial recognition software, is effective, proportionate and ethical."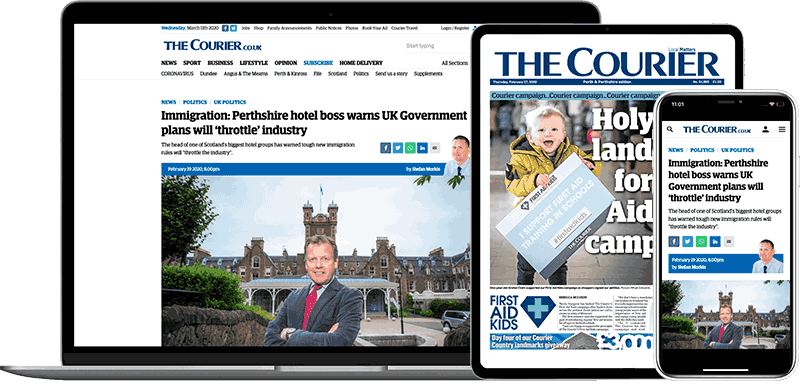 Help support quality local journalism … become a digital subscriber to The Courier
For as little as £5.99 a month you can access all of our content, including Premium articles.
Subscribe