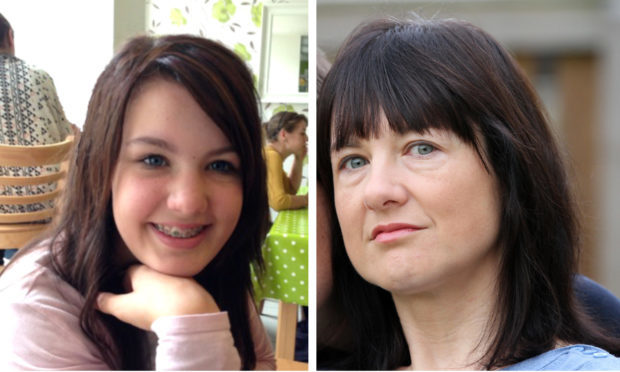 The mother of a teenager who took her own life voiced her frustration at a lack of progress at an inquiry into the tragedy.
Ruth Moss was present at a preliminary hearing at Dundee Sheriff Court on March 10 ahead of a fatal accident inquiry (FAI) into the 13-year old' Sophie Parkinson's death.
But the hearing became mired in technicalities as parties representing the Crown, NHS Tayside, Dundee High School and the family remain vague on what issues are still in dispute.
Sheriff Lorna Drummond described preparation into the FAI as a "mess".
She said: "I don't feel there has been much clarity. I want to know if there is any disputes.
"What I have been trying to do is focus minds so parties can identify what is in dispute.
"I want a joint motion of issues by Friday (March 13)."
Speaking after the hearing, Mrs Moss shared her exasperation, saying she has complained to the Scottish Ombudsman about the lack of progress.
She said: "It has been frustrating. It's been a long time.
"They're (the Crown) very concerned about the steps taken after (Sophie died) and not what could have been done beforehand.
"The sheriff said as much. I think the sheriff has got a good handle on it."
Mrs Moss, who now lives in Edinburgh, hopes the findings from the FAI help prevent similar tragedies occurring.
She added: "It's all any family could ask, to make sure other families don't go through what we have been.
"Sophie would have been 20 years old now. It's not just the past you lose, but the future of the person she would have become."
Sophie took her own life in 2014 in her Liff home. The Dundee High School pupil had first sought help from mental health services at the age of seven.
A further hearing will take place on March 16 so Sheriff Drummond can ascertain if the preparation she ordered have been carried out.
The FAI is set to commence the following week.