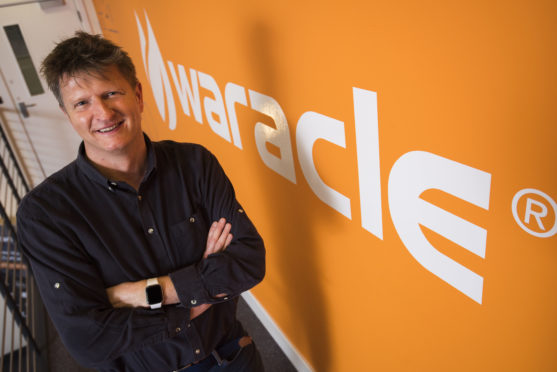 A Tayside tech firm boss has told his entire staff to go out and spend £50 on a vulnerable neighbour.
Chris Martin of Dundee-based mobile app developer Waracle said  the coronavirus crisis would be a challenge for business, but more important was the wellbeing of the elderly and vulnerable.
The Bash Street firm has some 50 staff in the city and also operates from offices in Glasgow and Edinburgh.
In a message to his entire 150-strong workforce, chief executive Mr Martin said: "This is a difficult time for all businesses, but it's an even tougher time for old and vulnerable people.
"With that in mind, you've £50 to spend on a vulnerable neighbour (Put in an expenses claim).
"Go but them some food, medicine or something useful.
"Leave it on their doorstep (make sure you wash your hands).
"Put a wee card in it or something saying something meaningful e.g. From your neighbour – we're all in this together."
Waracle is one of the country's biggest mobile app developers, working with major firms across sectors including fintech, digital health and energy.
Mr Martin also encouraged staff: "Speak to your chums".
He said it was also important for senior figures in the firm to communicate two or three times as with team members to "keep each other going".