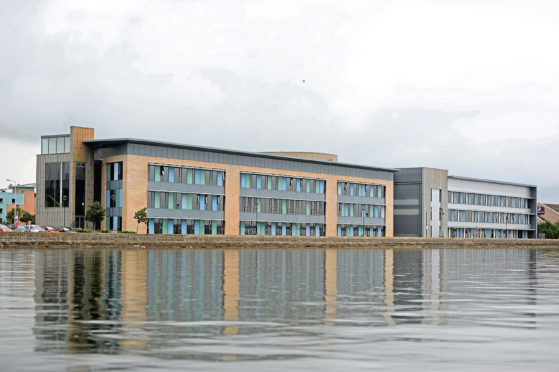 A care worker has had a warning placed on their professional registration for three years following a catalogue of verbal and physical abuse at a Tayside care home.
In a 2017 incident, N'gatta Theni Yai swore at an elderly resident of the Lochleven care home in Broughty Ferry, banged the woman's head off a bed as she pushed and pulled her while taking her clothes off and restrained her by holding her knees to her chest.
The offences were considered by a Scottish Social Services Council officer hearing which found that the support worker's fitness to practice had been impaired by her actions in her conduct during the incident in early 2017.
Despite the woman, named only as AA, being able to stand, Yai swore at her and changed her clothes on a bed, telling the lady: "Everything gets done on the bed."
The SSSC finding said that the language used towards the woman showed a loss of self-control and would have caused emotional or psychological harm.
By lifting the woman on her own, the support worker had also shown a disregard for moving and handling training and placed the service user at "significant risk of harm" said the findings.
The ruling described he behaviour as "serious".
"Social service workers are expected to treat people with dignity and respect and protect them from harm. Your actions towards AA failed to meet this standard."
"Your behaviour damages the reputation of the profession and needs to be marked as unacceptable."
The ruling said Yai had shown limited insight and some regret into the behaviour.
"The risk of repetition appears to be low. This was an isolated incident," added the findings.
"You have no previous history with the SSSC and no instances of misconduct since. The incident occurred over two years ago and there has been no incidence of similar behaviour since."
The sanction of a warning on the support worker's registration for 36 months also requires submission of a reflective account within three months addressing the offending behaviour which led to the misconduct finding.
Lochleven Care Home has been asked for comment.