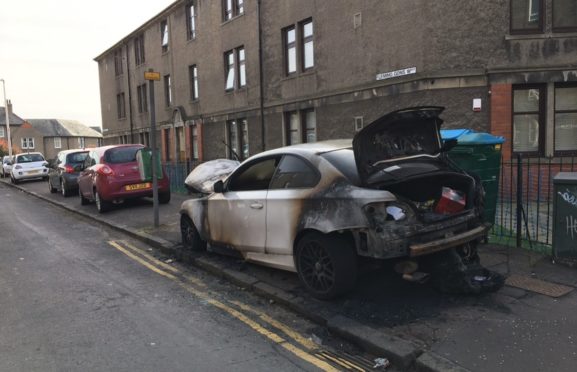 Residents on a congested Dundee street are being forced to walk on the road due to "thoughtless" drivers clogging up pavement space.
Residents on Fleming Gardens West even claim that when there is space to walk on the pavement, the number of potholes forces people — including elderly residents and parents with children — walking on the road regardless.
Several cars often park entirely on one pavement due to the narrow road.
Irene Mills, 62, regularly visits her 83-year old mother Catherine Payne, who lives in the street.
She said: "I have been in touch with the council multiple times over the past few years to see what they can do about this and they just keep saying they will look into it.
"At one point they admitted they couldn't tell people to stop parking like that as there is no law against it.
"I thought that didn't sound right, but it does seem to be right.
"But regardless, it's dangerous. We've seen mothers with prams having to walk on the road because of the cars.
"And even when everyone has gone during the day to their work, there are more potholes on the pavements so we end up walking on the road regardless.
"And drivers come round the corner too fast from Provost Road because that's such a main road, making it even more dangerous.
"We pay council tax and get nothing in return."
Legislation has passed that will make the type of parking an offence in Scotland, but it will not come into effect until next year.
Last month, fire crews were called to the street to put out a car on the pavement that was on fire.
The fire service received nine calls from residents who reported hearing a loud bang.
Stuart Hay, director of walking campaigners Living Streets Scotland, has welcomed the legislation that will make parking like what is regularly seen at Fleming Gardens illegal.
He said: "It's more important than ever that pavements are clear so people can carry out their daily exercise at a safe distance from one another.
"Pavement parking has a huge impact on communities in Scotland, forcing people with wheelchairs and buggies into the busy road.
"It will rightly be an offence in Scotland from 2021 but drivers should be parking responsibly now, not just when they are forced to do so by wardens."
Dundee City Council did not respond to a request for comment.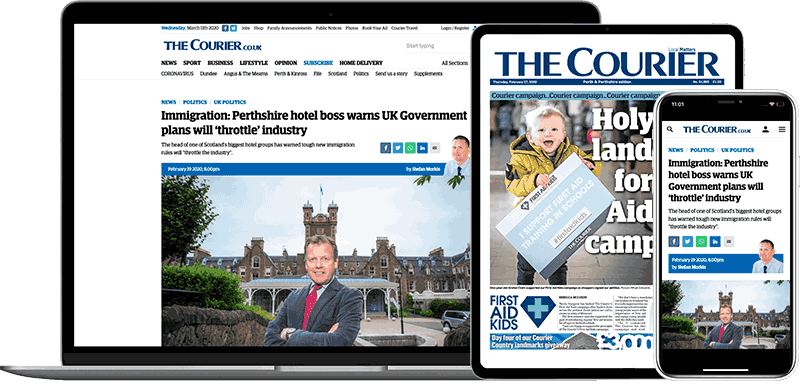 Help support quality local journalism … become a digital subscriber to The Courier
For as little as £5.99 a month you can access all of our content, including Premium articles.
Subscribe