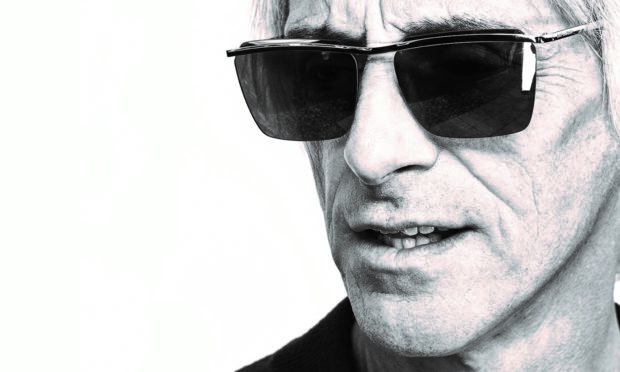 Record store owners in Tayside have welcomed a campaign by Paul Weller calling on music lovers to support their local shops while the country is on lockdown.
The former frontman of The Jam has launched the Love Record Stores initiative, which encourages people to use their local shops' online shopping services to keep them afloat.
It comes as Record Store Day, the busiest single day in the independent music retail calendar, has been postponed from April until June.
Keith Ingram — owner of Assai, on Union Street — closed on March 21 but the business is still operating through its website and online marketplaces such as eBay and Amazon until the outbreak is over.
Mr Ingram said: "Record Store Day would typically give us something to work towards at a time when there isn't usually as many big releases, although this year there are new albums from Pearl Jam and Dua Lipa.
"It's great what Paul Weller is doing. He's always been a big supporter of record stores and spoken about how important they are to him personally.
"We're still working, but on a reduced level. We have a warehouse that we operate out of, but it is running with reduced staff because of social distancing and some of our staff rely on public transport," he added.
"We've been selling a lot more gift vouchers than usual in the last 10 days, so I think there's been a lot of people trying to support the shops that way, which is nice."
Garry Smith, who manages Perth's historic Concorde record store with wife Hazel and son Craig, welcomed the initiative.
"Anything to help indie stores is great," he said. "We have certainly found over the last day or two since we closed the shop an increase in business through our own website. Obviously people sitting at home who can't get out are now using the internet more."
Weller, who also fronted The Style Council in the 80s and has had a successful solo career, said: "I'd be lost without my favourite record shops: Rough Trade, Soul Jazz, Honest Johns and all the other independents.
"Let's all keep them all going in this very strange time. Music will lift our spirits and soothe our souls. Love to everyone."
The campaign also asks musicians, artists, actors and fans to record video messages about what their local record store means to them, using the hashtag #loverecordstores.