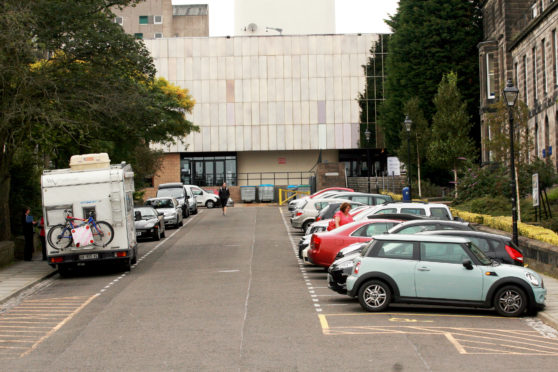 A prominent four-storey Dundee University building which was home to students for decades could soon be demolished.
If city planners give the green light, 16-18 Airlie Place would be cleared so the university can use the space as a temporary play area for its nearby nursery.
Alongside the rest of the street, it housed students for much of the last century but has been vacant since 2007.
It lies within the City Campus Conservation area and though not a listed building, adjacent tenements are.
Historic Environment Scotland (HES) said the polished blond ashlar tenements, built in the 1870's, make a "strong positive contribution" to the character of the conservation area.
It also said attempts should be made to re-purpose the units and raised concerns the demolition could impact on the character of B-listed 14 Airlie Place.
However, the university say this is not financially viable as it would cost between £2-3 million to carry out a refurbishment.
The rest of Airlie Place would not be affected, although the gable end of number 14 would require remedial work.
The planning application also states the building has some structural deterioration including a vertical crack in the jointing of the front and gable end, left exposed after the removal of Airlie Terrace.
A Dundee University spokesperson said: "The university has established it has excess accommodation within the town centre campus and further identified Airlie Place West (including 16 & 18) as a priority for refurbishment.
"The cost of maintaining redundant accommodation is significant, with empty buildings also requiring to be kept secure to prevent unauthorised access and occupation.
"There would not only be benefits to security and safety, but a dual benefit to serving the ancillary needs of the organisation."