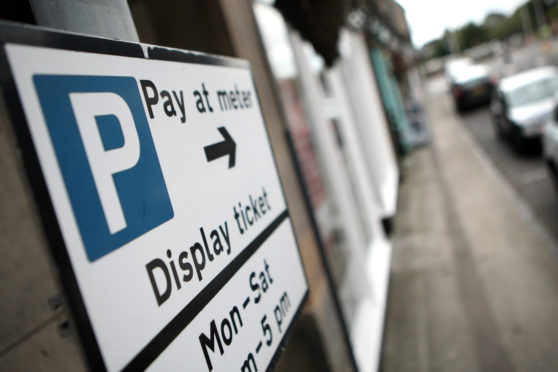 Dundee drivers are being urged to challenge more parking tickets as it is revealed more than half of appeals are successful.
Figures show just 7% of the roughly 32,000 fines issued in the city since last April have been appealed but 55% of those were repealed.
Officially named a Penalty Charge Notice (PCN), fines can be paid at the reduced rate of £30 if they are paid within 14 days but that rises to £60 and even £90 if unpaid after 28 days.
Dundee man Eddie Gray has encouraged locals to stick with the appeal process if they feel hard done by.
Mr Gray was issued with a ticket at the Cowgate in December last year while rushing to his autistic son's aid while he was having a seizure.
Despite explaining the situation repeatedly to council officials, it took months before the ticket was overturned.
He said: "They eventually dropped my ticket, but only after they made me jump through the hoops of resubmitting everything I'd sent them before, such as letters from the hospital about my son's diagnosis.
"I would encourage others (to appeal). I think if you're in the right then eventually they've got to come to their senses.
"The actual process is ridiculous, and I strongly suspect every appeal is dismissed at the first stage by default, to see who'll just get scared and pay it.
"It's a very wrong way to set the system up."
Angus only recently reintroduced parking charges but 18,000 tickets issued since 2017 could be voided after a watchdog called into question the wording on fines.
In total, 10,000 tickets have been successfully appealed in Dundee since April 2015 while the local authority rakes in around £800,000 every year from paid fines.
Steve Gooding, director of the RAC Foundation, said: "No one wants a parking free-for-all but councils have a duty to enforce the law fairly, and to look at numbers such as those uncovered here to see whether a fresh approach is needed.
"The cold fact revealed by these figures is that as many as ten thousand drivers over the past five years could have paid money they didn't owe for violations they didn't commit had they not challenged their PCNs.
"Numbers this high suggest that something is going awry, and therefore that something in the way these PCNs are being issued needs to change."
Dundee City Council did not respond to a request for comment.