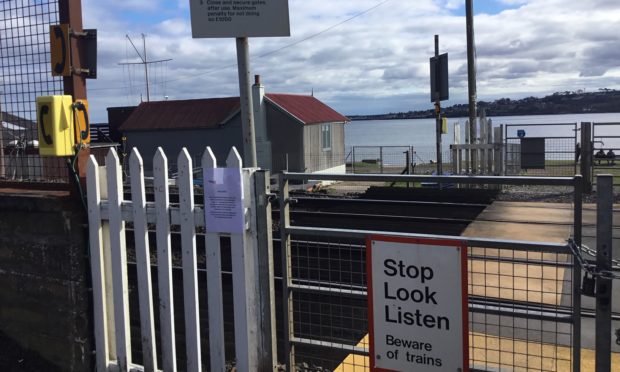 Network Rail has been criticised for shutting a well-used level crossing in Dundee, leaving many elderly people "penned in".
Harecraig Level Crossing in Broughty Ferry has been padlocked shut with a notice advising it has been deemed a coronavirus health risk.
It is commonly used by the Royal Tay Yacht Club to transport boats to the shore but is also used as an access route by local residents.
The only alternative to exit cul-de-sacs on the north side of the track is to walk up Ogilvie Road – one of Dundee's steepest streets.
The notice states Network Rail has made an agreement with the yacht club to close the route temporarily.
Councillor for the Ferry, Craig Duncan, said the decision means some have no route to take daily exercise.
He said: "There is a lot of confusion among residents there. They've just woken up one day to find the main route out of their street is padlocked shut.
"I'd hope for a bit of common sense from Network Rail. Does it really need to be closed?
"Some simply cannot manage the only other route out up the very steep hill to Dundee Road. They're effectively penned in.
"If the reason is to avoid the spread of covid-19 then that would apply to any public gate or any public item that is used by lots of people.
"I can understand why the main gate for the yacht club would be shut because they can't use it anyway just now.
"But the pedestrian gate is separate and I just don't see why it's necessary to close it."
The crossing leads to the popular walking and cycling path along Grassy Beach to either the Stannergate in the west or Broughty Ferry in the east.
It has been particularly busy over the past few weeks as locals look to take advantage of Tay views during their one daily trip outside for exercise.
A spokesperson for Network Rail, which owns and manages most of the railway infrastructure in Great Britain, said: "A number of crossings serving businesses or facilities that are no longer functioning due to COVID-19 have been locked out of use.
"We will review the measures taken at this location and respond to the residents' concerns."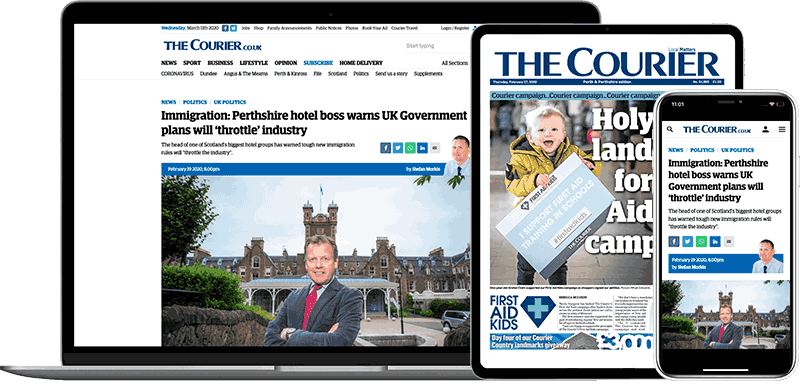 Help support quality local journalism … become a digital subscriber to The Courier
For as little as £5.99 a month you can access all of our content, including Premium articles.
Subscribe