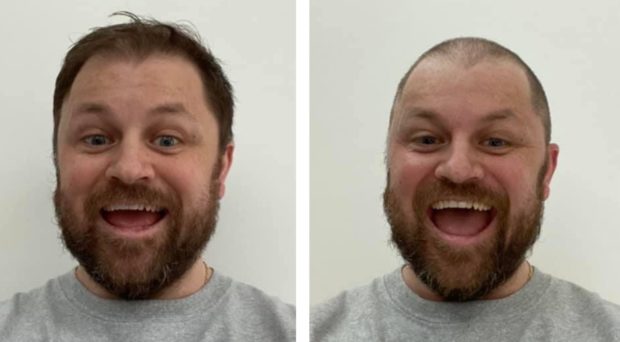 A charity has asked people joining in the lockdown head shaving craze to use the buzz to raise cash on its behalf.
Marie Curie has launched the #hairforheroes campaign in the hope of gathering donations to keep its nursing services going.
Social media has been alive with people shaving their hair off at home as hairdressers and barbers close their doors in light of the health emergency.
Meanwhile, Marie Curie has seen its revenue forcecasts plummet as many of the charity events, which make up half of its income, are cancelled and supporters placed on furlough or fearing redundancy find they have less money to donate.
Among those who have already taken the clippers to their heads for the charity are David Hamilton and Barrie Petrie, directors at Dundee-based video game company Ninja Kiwi.
Marie Curie patron Petra McMillan in Dundee, who kicked off #hairforheroes at home with husband Tommy last month, said the light-hearted lockdown fun will support the NHS by allowing Marie Curie nurses to continue their community care work.
She said: "We work very closely with the NHS and now, more than ever, Marie Curie's role is vital.
"If we can't deliver care in a home setting, patients present to the NHS and that isn't what anyone wants, especially during this healthcare crisis.
"We wanted to do something fun and positive to show our support for the nurses whilst helping the NHS too and it's been really heartening to see so many people getting involved and paying it forward."
Earlier this month, Dundee United added its voice to the campaign, calling on fans to get involved and to post their photographs on social media.
Perthshire mum Kay McLean, a friend of Marie Curie nursing director Lesley Middleton, was one of the first – and the first female – to get involved when she allowed her two sons to shear her locks – raising more than £800 in the process.
Stuart Dennis, 7, from Stirlingshire is believed to have been the youngest participant to date.
Petra, a volunteer for Marie Curie, says there are other things people could do to help.
She added: "I know not every one wants to shave their head but they can wax their legs, or have dogs groomed.
"Many more people are making a donation just for the comedy value of seeing their friends look less than their best online."
Anyone wishing to donate to Marie Curie can do so via the website, where it has also set up an emergency appeal in response to the coronavirus pandemic.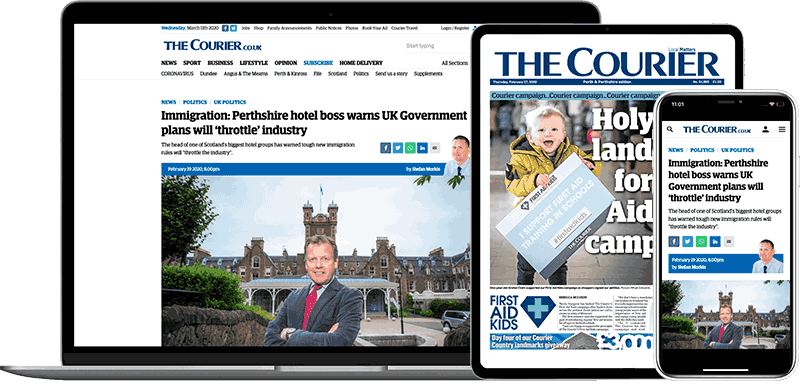 Help support quality local journalism … become a digital subscriber to The Courier
For as little as £5.99 a month you can access all of our content, including Premium articles.
Subscribe