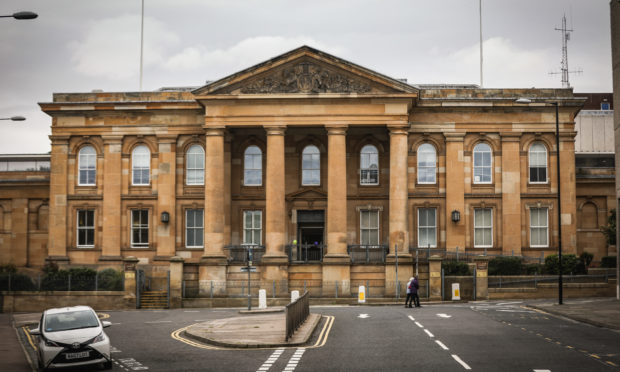 A drug addict left a security guard severely injured and attacked two others during a day-long rampage of theft and violence.
Shane McVicar, 32, from Dundee, has been jailed for 27 months by Sheriff Lorna Drummond after admitting a string of assault and shoplifting offences.
Dundee Sheriff Court heard he left one victim with a double cheekbone fracture as he attacked three people and robbed three stores in the space of a few hours.
Depute fiscal Saima Rasheed told the court McVicar was spotted in the city's Poundland store on December 11 and recognised by security staff.
He was observed filling a large bag with nearly £70 worth of toiletries and was confronted outside when he left without paying.
McVicar assaulted the security officer by pushing him several times before dropping the bag of stolen items and running off.
He went to Marks and Spencer and stole nine bottles of perfume worth £297, which led to a violent run-in with security guard Robert Strachan, who was taken to A&E suffering from two broken cheekbones and fractures around his eye.
McVicar fled the scene but less than an hour later, stole deodorant and shower gel from the Co-Op and attacked a shopkeeper at the Court Street Newsagents.