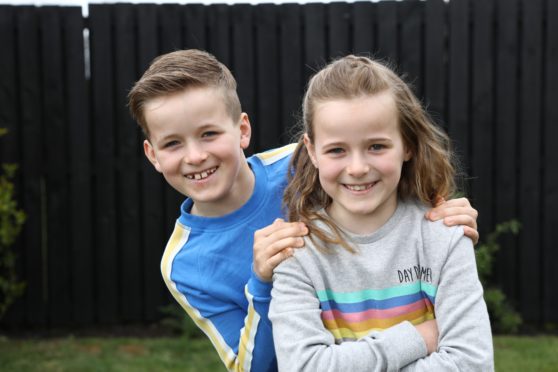 Eight-year-old Dundee twins Orla and Cole Cunningham have raised hundreds of pounds for a Covid-19 fund with their 'eggstravagant' online treasure hunt.
The pair pressed dad Paul and mum Louise into helping them create a Dundee-wide search for painted eggs that their friends and family could follow in a video posted online.
The twins hid the eggs at 15 city landmarks and challenged entrants to identify all the locations.
Orla said the hunt – which has raised £850 so far for NHS staff and patients affected by Covid-19 – has been so difficult that only her papa Alex Cuthbert managed to get all the answers correct.
She said the most challenging spot involved the Innovation Park and former Michelin factory on Baldovie road.
"Nobody got the Michelin man except our Pappa," she said.
"It was a lot of fun. We cycled and walked  to lots of different places.
"And when it was finished, we got to smash the eggs," she added.
Brother Cole agreed. He said his favourite location on the hunt was near Dens Park.
"Dundee FC was my favourite because I support the team," he said.
Other landmarks  in the online hunt included Lochee High Street, Eastern Cemetery and the Broughty Ferry lifeboat station.
Paul, 39, the deputy head at Perth High School, said the twins had wanted to do something special for Easter to help NHS staff.
"We were just sitting about bored, trying to do different things to keep the kids entertained and doing their school work.
"We came up with the idea of doing the hunt while we were out doing our daily exercise."
He said the family had cycled from their home in Baldovie to Lochee, a round trip of around 14 miles, to place one of the eggs.
The money raised will be going to NHS Tayside's new Covid-19 fund, which supports the NHS staff and patients.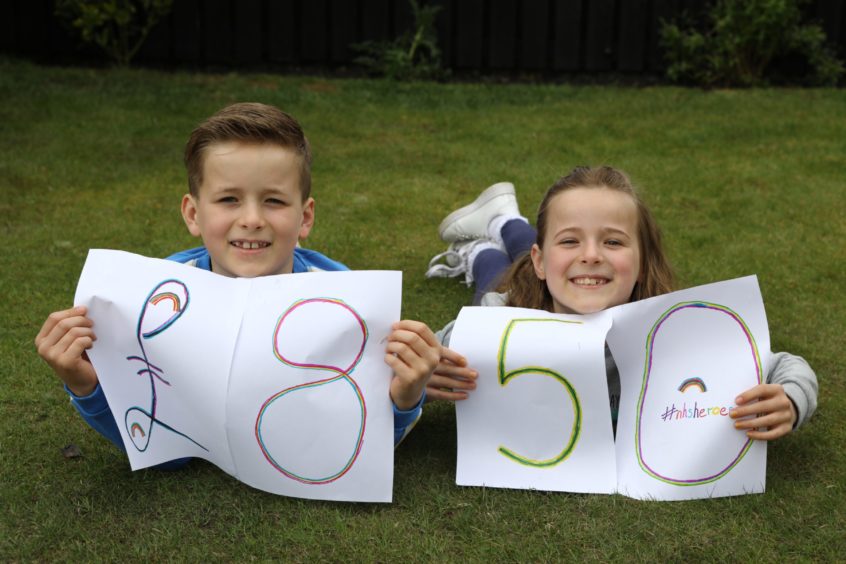 "We put down a target of a thousand pounds, but we never thought that we'd get anywhere near it," Paul said.
But he was surprised to see the total soon "shoot up".
"Lots of people donated that we don't even know. Through the power of social media it just went a little bit crazy," he added
An NHS Tayside spokeswoman said: "Thank you to Cole and Orla for their fantastic fundraising of such an incredible amount for NHS Tayside's Covid-19 response.
"I'm sure staff and patients will be extremely grateful."