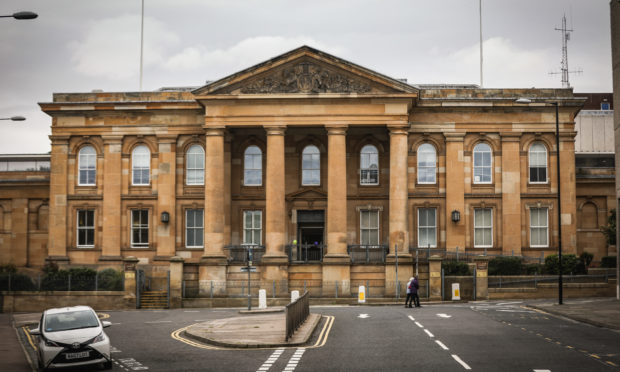 A homeless man who was found sleeping in a random stranger's Dundee Airbnb flat has been given a chance to find a home by a sheriff.
Jacek Turek was granted bail and told to find somewhere to live after he admitted breaking into the rental property and falling asleep.
Sheriff John Rafferty let him out from custody despite him being homeless and told him he had to find a place to stay before being sentenced next week.
Turek, 26, broke into the property in Dundee's High Street on July 2 last year, so he and a friend could have a place to stay for the night.
He was caught – sleeping on the sofa and with an iron in his rucksack – when a glazier attended the property to fix an already broken window.
Prosecutor Jenna Grattan told Dundee Sheriff Court: "The flat is fully-furnished and let out via Airbnb. At the time of the offence it was not occupied by paying guests.
"On July 1 the owner of the property attended to check that everything was in order. He noticed no damage and all the items were still within.
"On July 2 the complainer again attended after receiving a call from a workman in relation to a cracked window in the living room.
"During the call, it was revealed two men, one of whom was the accused, were lying on the couch sleeping."
Police were contacted and officers searched Turek, who was found to have the property's iron within his bag.
Turek, of no fixed abode, pled guilty to breaking into the property and stealing an iron.
Defence solicitor David Duncan said the principal motivation behind the offence was to receive shelter.
He said: "He was homeless in the true sense of the word at the time this offence was committed. He was sleeping when the police arrived."
Turek was granted bail after admitting the offence at a previous hearing, but appeared from custody on Wednesday after failing to turn up for sentence.
Sheriff Rafferty said: "The matters before me warrant jail sentences, but I am prepared to give you an opportunity to get a fixed address, stay out of trouble and come back to court on April 28.
"Effectively you will have to get a fixed address and tell the court about it on that occasion. I will ask that you be provided with the contact details for the housing options team.
"If you don't come back to court there will be a warrant for your arrest and it will register with me that there is no real chance of you behaving in the community."
The sheriff also imposed a curfew condition and told Turek that he had to remain indoors between 7pm and 7am "wherever you are staying…In other words, not on the streets".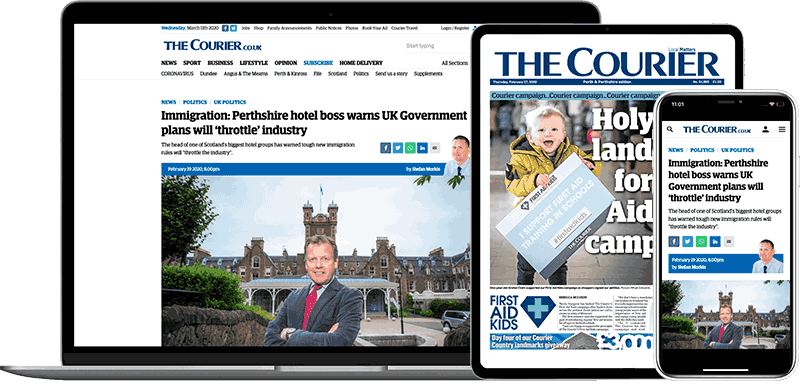 Help support quality local journalism … become a digital subscriber to The Courier
For as little as £5.99 a month you can access all of our content, including Premium articles.
Subscribe